09mars1:00 pm2:30 pmDARE to be DifferentRemote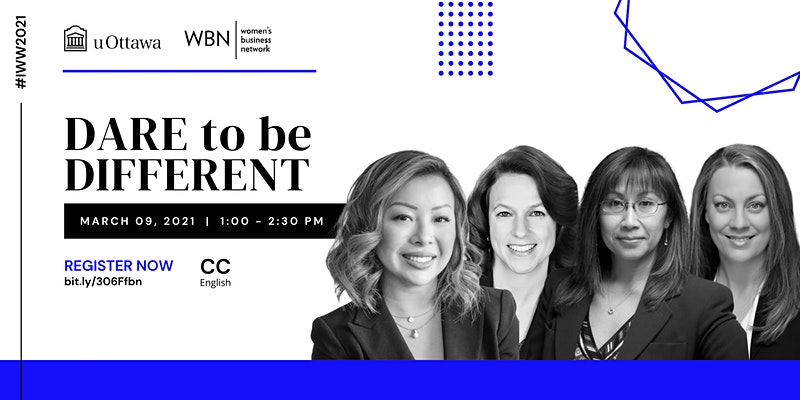 Détails

Conventional wisdom often tells us that our career paths are linear and there's only one way to get to where we want to go. But what if this isn't necessarily the case? What if there are multiple pathways to successful careers? What if you take unconventional paths to achieve success, work on cool stuff with pretty cool people?

Join us as we learn from three powerful womxn who will share their stories on how they dared to be different, and how grit, courage, and resiliency propels them to achieve success on their own terms, while impacting their communities. Come ready to be inspired and ask questions of our panellists!
Heure

(Mardi) 1:00 pm - 2:30 pm EST