18déc2:00 pm3:00 pmEn vedetteRise Up Pitch Competition & Program Launch & Information SessionRemote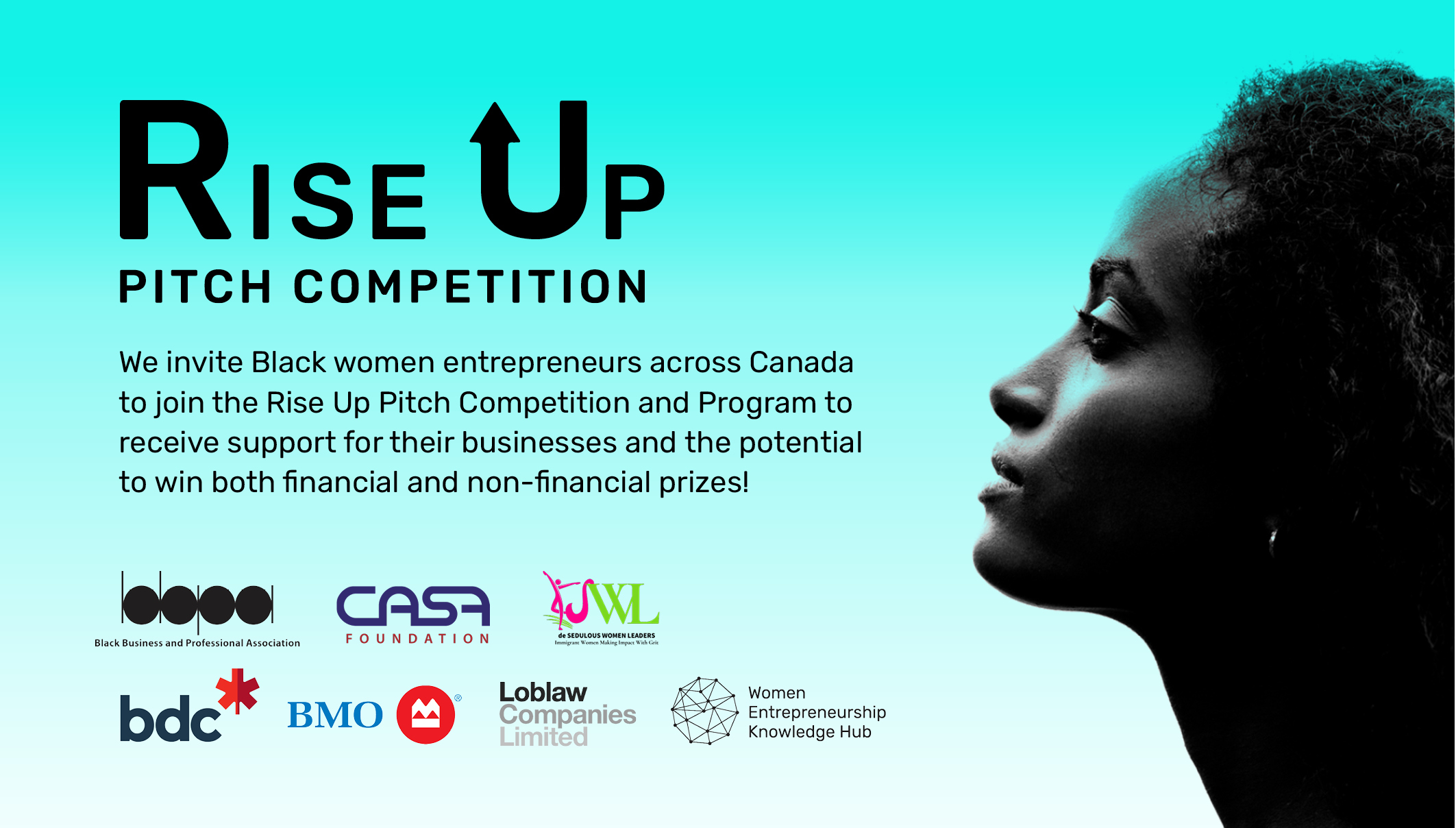 Détails

Join us as we launch the new Rise Up Pitch Competition and Program to hear more about the application process!

Co-organized by BBPA, Casa Foundation, de Sedulous Women Leaders with support from BDC, BMO, Loblaw Companies Limited and Women Entrepreneurship Knowledge Hub, Rise Up has been designed to help Black women entrepreneurs develop skills, build their community and networks, and receive the support they need to succeed. Successful applicants will have the opportunity to pitch for the chance to win thousands of dollars in financial awards and services to grow their businesses.

Organizers will be available to answer any questions you may have. Visit riseuppitch.ca to learn more.
Heure

(Vendredi) 2:00 pm - 3:00 pm EST
Organizer
Rise Up Pitch CompetitionWomen entrepreneurs face structural barriers to entrepreneurship, and Black women entrepreneurs have been disproportionately impacted by COVID-19. This new award program is an opportunity for Black women entrepreneurs to receive support and potential funding to grow their businesses, while recognizing the African, Caribbean and Black Women Entrepreneurs who have persevered with innovative business ideas despite the challenges of recent months. Applications from Black women at all stages of their entrepreneurial journey are encouraged, and will be provided with opportunities to develop skills, build networks and get the support they need to succeed.