Address Bias in the Workplace to Attract and Retain Top Talent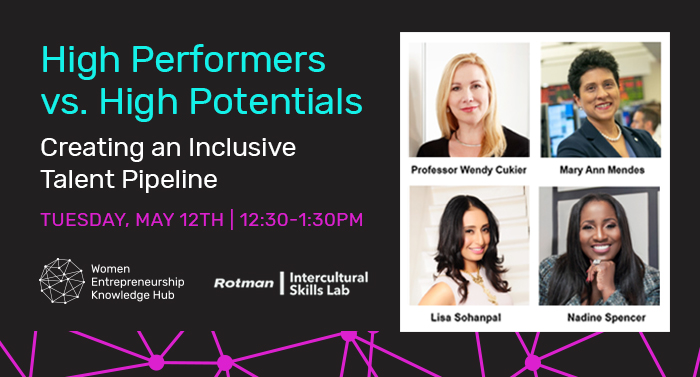 White women outnumber racialized women 17 to one in corporate leadership roles in Toronto. This is despite the fact that for every white woman in the GTA there is a racialized woman. Dr. Wendy Cukier, Founder and Academic Lead of the Diversity Institute at Ryerson University, argues that extensive bias in the workplace is behind this staggering statistic.
The Women Entrepreneurship Knowledge Hub, in partnership with the Rotman Intercultural Skills Lab, hosted a panel discussion on May 12, 2020 that holds several insights for business owners and leaders working to build inclusive environments that welcome and encourage diverse talent. Dr. Cukier was joined by Mary Ann Mendes, Managing Director at BMO, Lisa Sohanpal, Founder and CEO of Nom Noms World Food, and Nadine Spencer, CEO of BrandEQ Group Inc.
Read more about the key insights from the discussion on the Diversity Institute's website.