08mai12:00 pm1:15 pmEn vedetteBusiness Meeting: Strategies to Overcome COVID-19RemoteRemote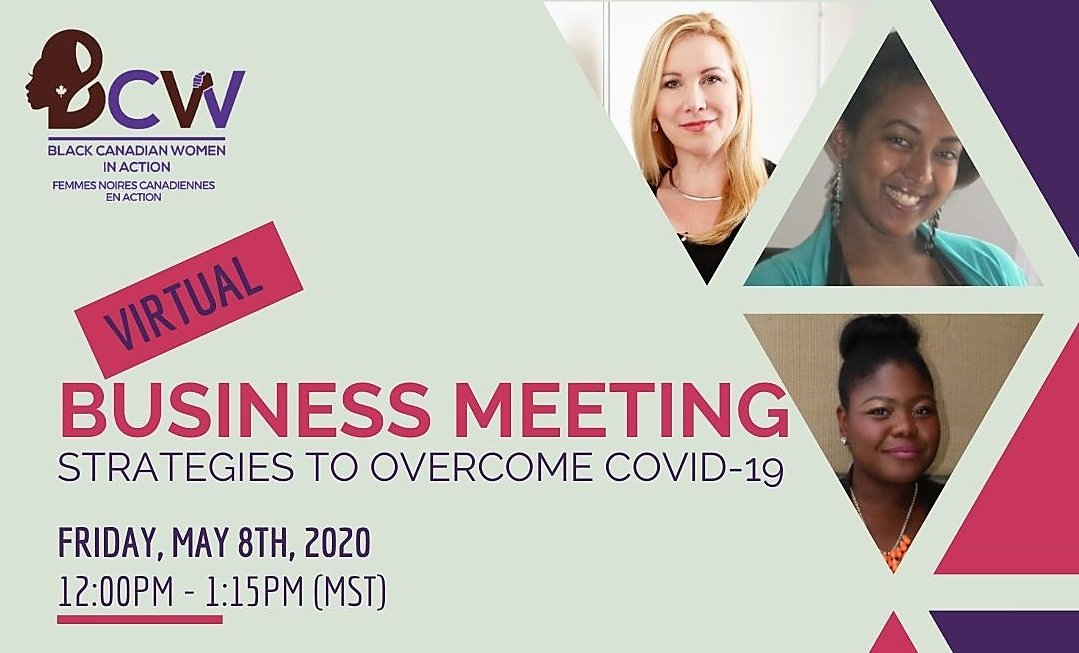 Détails

Although there are a lot of government resources available to you as a business owner regarding the COVID-19 pandemic. BCW has put together this business meeting with a focus on 3 key areas to help you strategize during these unsure times, to help you grow your business while in the quiet.

 Our speakers are:
Dr. Wendy Cukier, Professor, Entrepreneurship and Strategy, Ted Rogers School of Management, who will be updating us on measures that can help small businesses to cope with the slow economy or the loss of revenue.
 Samrawit Tamru (Samra), Account Manager, BDC, will share with us some tools small business owners can use to navigate supports from banks.
Kim-Ann Wilson, President, SASS (Support A Savvy Sistah) Marketing Management, will share some tactics and tips you can implement immediately to help keep your business at the forefront of your customer's minds, even if your doors are temporarily closed.
This virtual meetng is open to EVERYONE and is not to be missed! Mark it in your calendars and share it with other business owners who are looking for answers, there will be a Q&A portion following each presenter.
*** RSVP your attendance and the zoom link will be emailed to you 24hrs before the start of the meeting.
Heure

(Vendredi) 12:00 pm - 1:15 pm MDT
Organizer
Black Canadian Women in Action