25févr1:00 pm4:30 pmCanada's Digital MarketplaceRemote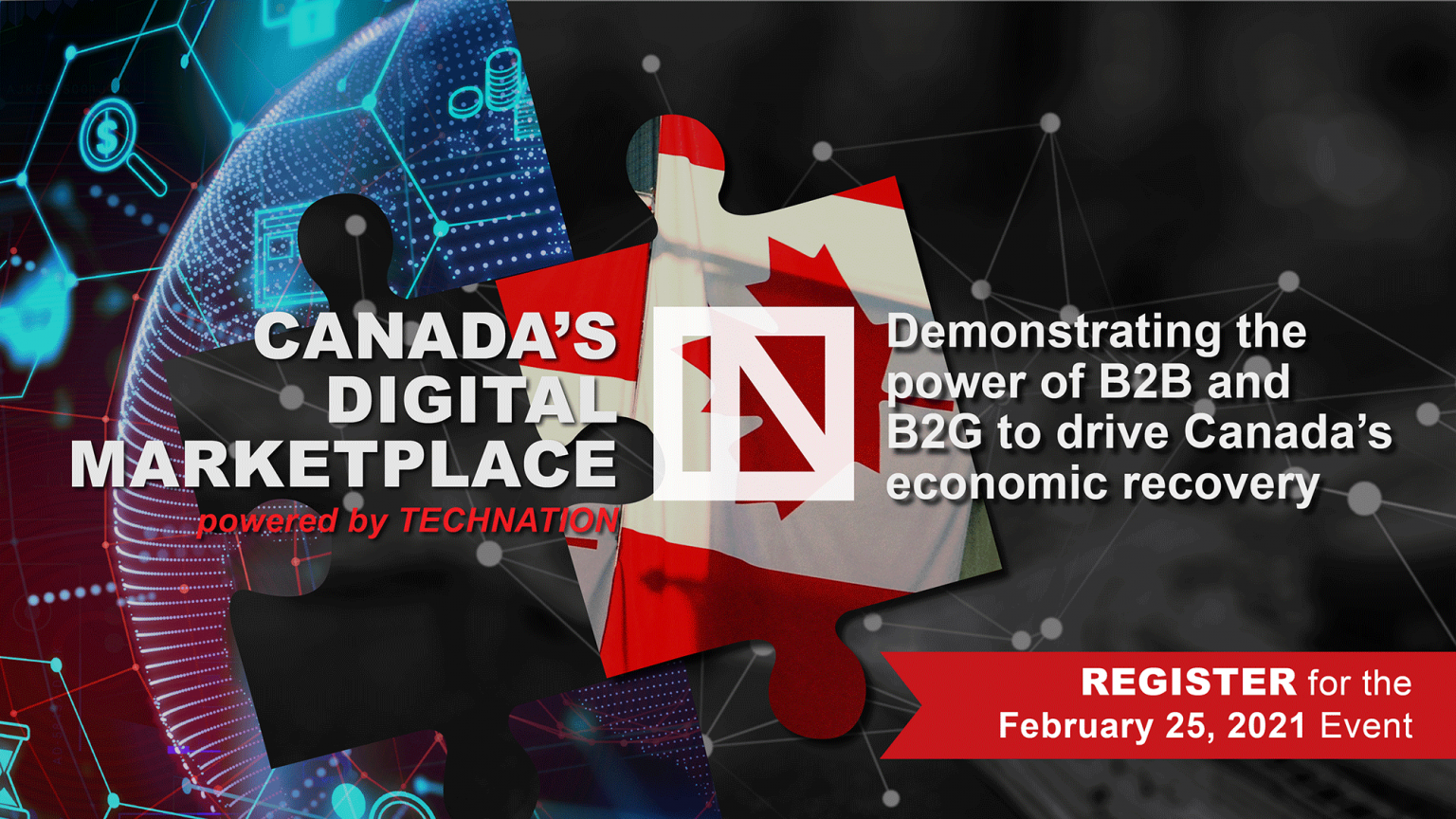 Détails

Tickets are only $35.00! CLICK HERE to purchase your ticket today!

Canada is facing 'mission critical' times to drive economic recovery for all Canadians – especially Canadian tech small and medium-sized enterprises (SMEs).

Starting with a launch event on November 19, 2020 (video recap) which addressed TECH and GOV driving Canada's prosperity, we are now hosting a second event in the series to demonstrate the power of B2B and B2Gov to drive Canada's economic recovery on February 25, 2021.

The Digital Marketplace is a must-attend event for Canadian tech SMEs, large enterprise and all levels of government. 
Heure

(Jeudi) 1:00 pm - 4:30 pm EST
Organizer
TechnationAt TECHNATION, we unite Canada's technology sector, governments, and communities to enable economic prosperity from coast to coast. For more than 60 years, we've championed Canada's technological future by helping to facilitate and enable the tech industry and government to work together to grow and evolve with new technology available. From start-ups and small and medium-sized enterprises, to national and multi-national organizations, we invite you to join us and discover how the Canadian tech industry is working together to identify and develop pragmatic solutions to pressing national challenges and to influence national technology strategy in critical areas that matter to you.