01janv1:00 am1:00 amCompany Documentation From Startup to Growth (#3 – Raising Capital)Remote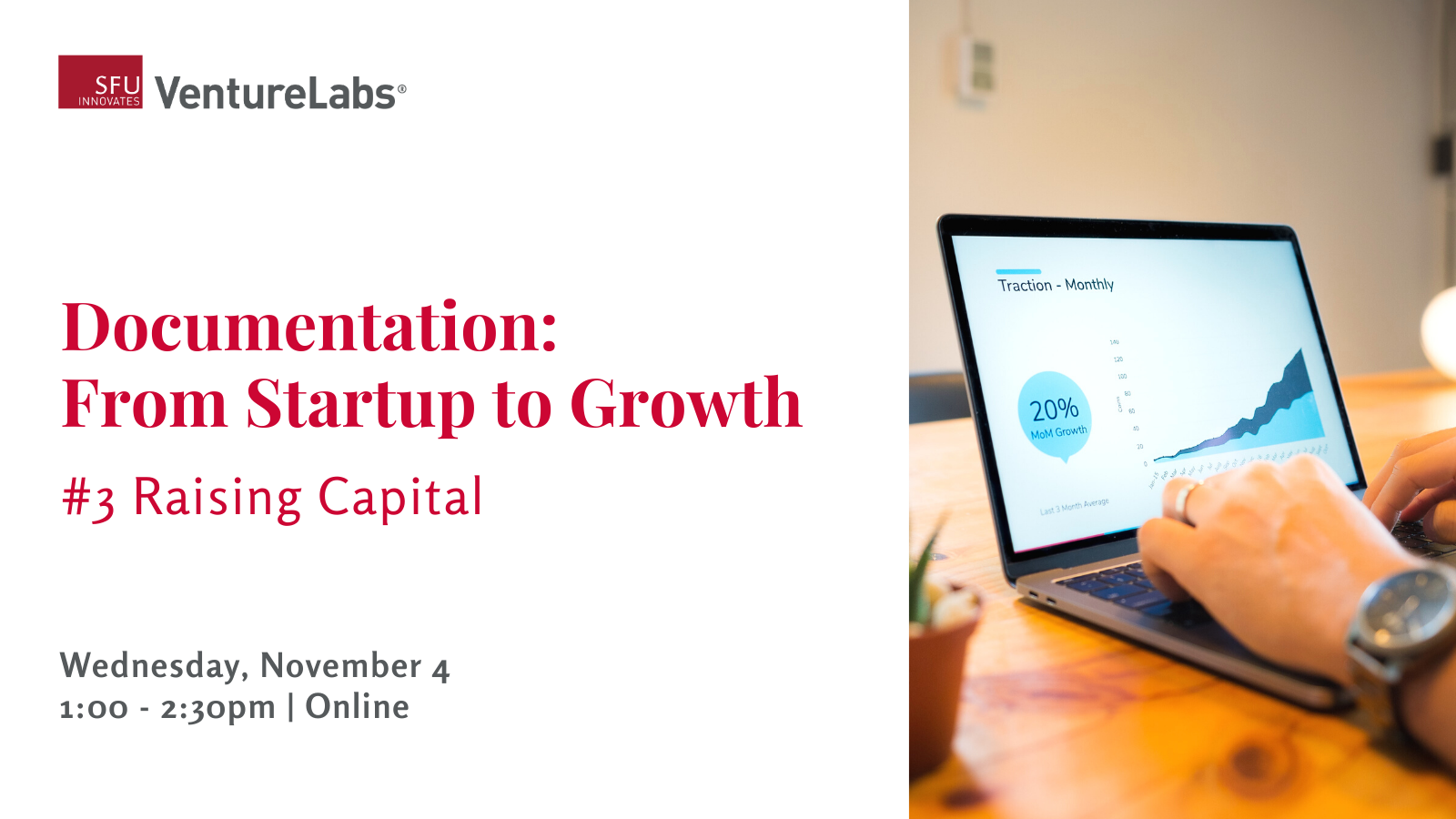 Détails

Get your paperwork on! Now, many of you may think this topic will be as fun as watching paint dry, but we can tell you company founders and entrepreneurs that getting your documentation done right from day one can save you immense challenges down the road – from shareholders' agreements to establishing a clean capital table to pilot agreements.

SFU VentureLabs is proud to host a 3-part educational overview series with legal and financial experts on the many factors you need to consider when transitioning from startup to growth.

This session will include discussion on the basics of terms sheets, due diligence checklists (and how to be ready), and practical advice on determining which investors to approach to best optimize your time.
Heure

(Jeudi) 1:00 am - 1:00 am