Introducing WEKH's new Executive Director, Sabine Soumare!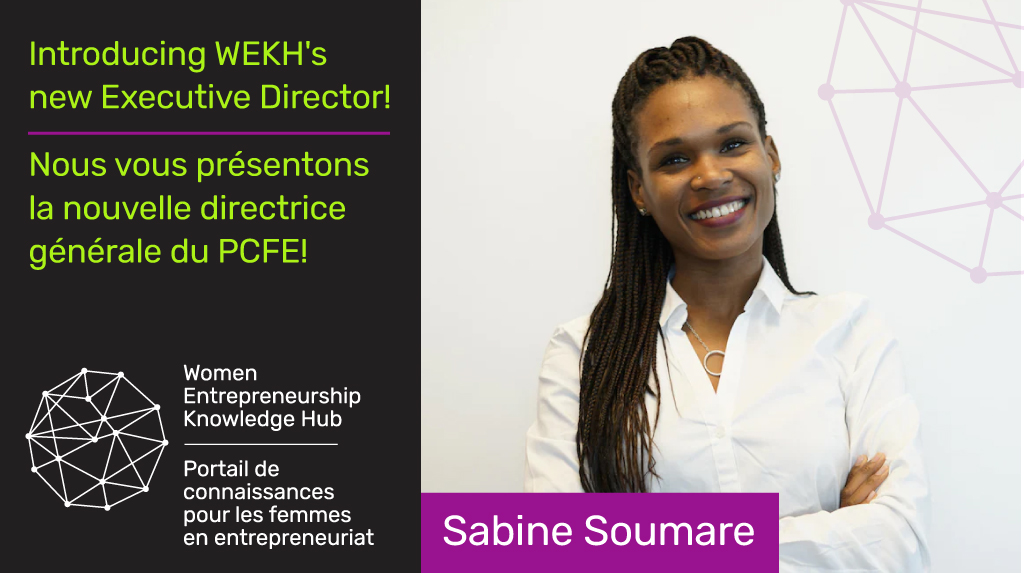 Wendy Cukier, Founder and Academic Director of the Women Entrepreneurship Knowledge Hub, (WEKH) is pleased to announce the appointment of our new Executive Director, Sabine Soumare!
Sabine joined us in 2019 as Francophone Engagement Consultant for WEKH then served as Director of Communication and Marketing for the Diversity Institute. An experienced government and non-profit leader, Sabine works with the WEKH research team, WEH's 10 Regional Hubs and partners to build partnerships, share knowledge and best practices to strengthen the women entrepreneurship ecosystem.
Prior to joining the Diversity Institute, Sabine founded a consulting firm, dBrief Consulting, and provided strategic advice to decision-makers and not-for-profit leaders on how best to connect and engage with diverse communities. "As an entrepreneur myself, this position is very unique because it allows me to help women who, like me, have started their own businesses. I love the fact that WEKH advances diversity and inclusion in the entrepreneurial ecosystem, addressing the barriers faced by women entrepreneurs on different levels—individual, societal and organizational," explains Sabine.
Along with Sabine, Dr. Mohamed Elmi, the Diversity Institute's Interim Executive Director, and Dr. Mo Guang, Interim Research Director, lead the WEKH research team and the Inclusive Innovation and Entrepreneurship Network (IIE-Net) which fuel WEKH's evidence based approach. Lynn Xu, Director of Finance and Administration and her team also support the project.