BMO Celebrating Women Grant Program 2021: Women Business Owners and Their Contributions to Sustainability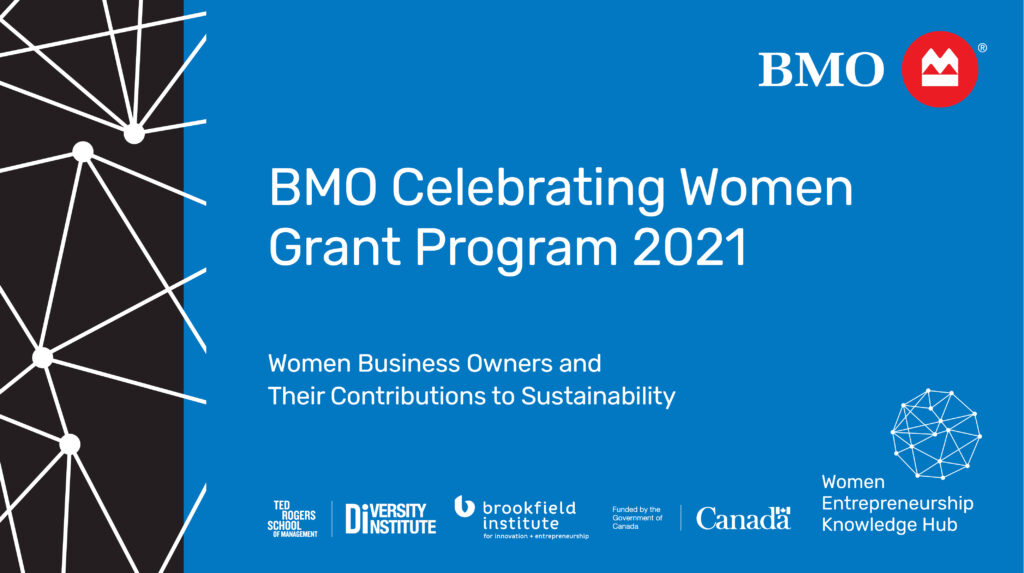 Sustainability is a fundamental concept related to how goods are produced and consumed and how services are delivered that requires transforming our economic system in a way that satisfies our present needs without compromising the ability of future generations to fulfill their own needs. One of the main tenets of sustainability is recognition that the environment is an exhaustible resource; sustainability demands the rational use of the environment and its resources to protect it for the betterment of the Earth, humanity, and all living things.
With climate change, governments worldwide anticipate major shifts in their economies that will have significant effects on business activities. Stakeholders in both public and private sectors acknowledge the continuing exhaustion of natural resources, and there has been a growing emphasis among these stakeholders on tackling environmental, social, and governance (ESG) issues. This has led many corporations to place a greater emphasis on "the triple bottom line" when setting their strategic goals, including commitments to innovation in producing and conserving energy during manufacturing, transportation, delivery, and marketing, and switching to more renewable energy sources.
However, for smaller enterprises, creating a sustainable business often requires significant changes to their existing practices, like switching to a new supply chain for suitable raw materials, using different packaging or these small business owners to address these key barriers to building a sustainable business. The BMO Celebrating Women Grant Program is one of the few initiatives supporting this cause. This report investigates the sustainable business practices of the women-owned small businesses from Canada and the United States (U.S.) that applied for a grant in 2021.
Read More