Celebrating Indigenous Women Entrepreneurs In Manitoba
Spring was in full bloom this May in Manitoba. The Women Entrepreneurship Knowledge Hub (WEKH) Indigenous Hub forged a partnership with the the Indigenous Chamber of Commerce (ICC) to unite and celebrate Indigenous women entrepreneurs in Manitoba.
Celebrating Indigenous Women Entrepreneurs in Manitoba (CIWE), the inaugural event and part of a national event series, took place on May 17, 2023 at Manitou a bi Bii Daziigae, Red River Polytech, located in the Exchange District on Treaty 1 Territory in Winnipeg. The event brought together 150 people for an evening of community, culture, and commerce. Attendees included sector leaders, innovators, entrepreneurs, entertainers, and influencers, all of whom have achieved their version of success to pave the way as inspiration for others.
Indigenous women and gender diverse owned and operated businesses were the focus of the event, establishing key networking opportunities with Indigenous and non-Indigenous ecosystem entities within Manitoba. The event's festivities began with a blessing by Elder Barabra Nepinak, a traditional knowledge and wisdom keeper from Pine Creek First Nation and a drumming performance by the all women drum group – Southern Thunderbird Medicine Drum. Throughout the evening, entertainment was supplied by DJ Kaptain while Lorinda Clarke Photography captured moments of the event. Food and refreshments were also provided by renowned local restaurant, Feast Bistro.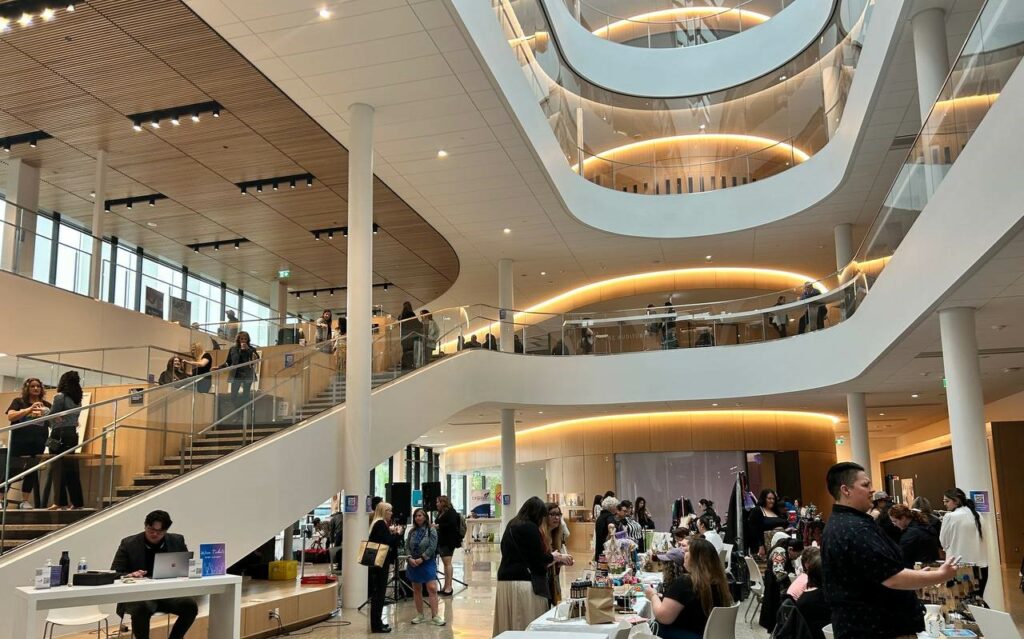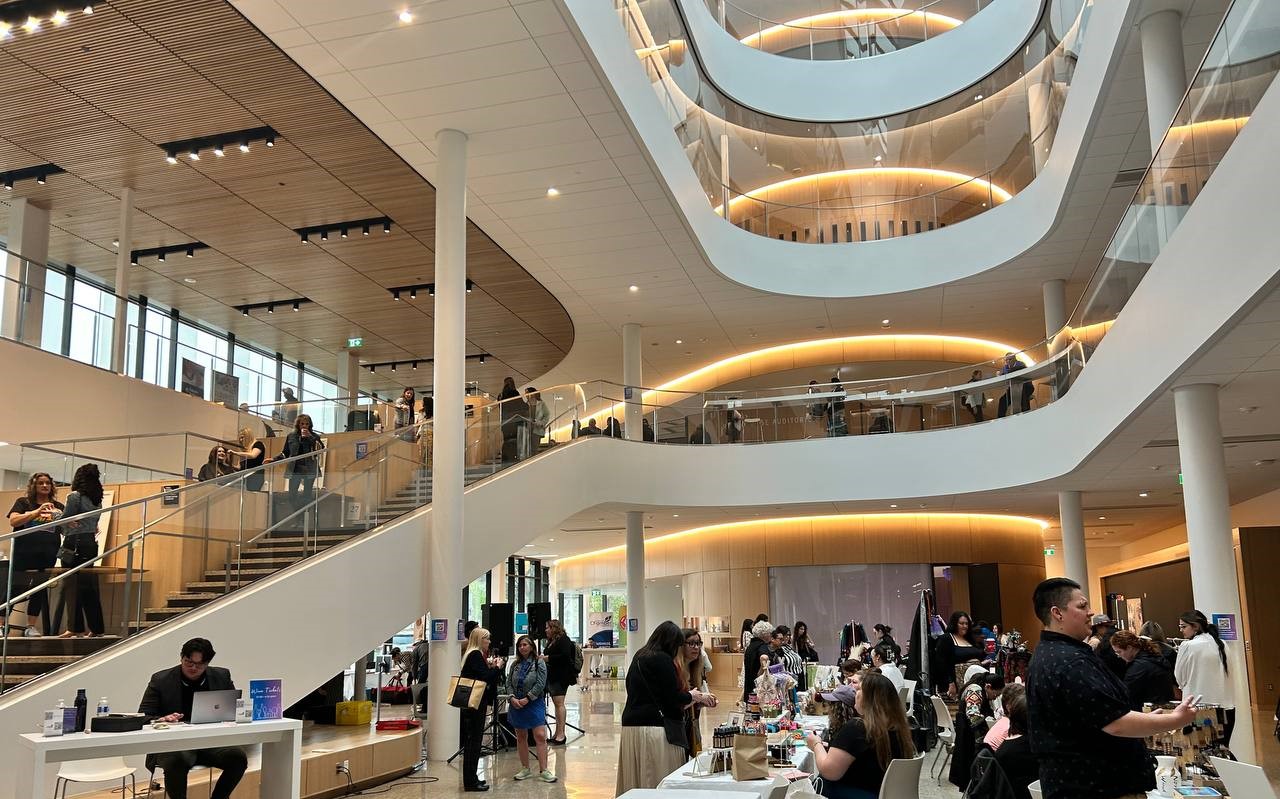 Cornerstones of the event incorporated three key themes present throughout the event: Business Pedagogy, Commerce Heterogeneity and Prosperity.
Business Pedagogy– Education plays a valuable role in business. In Manitoba, the business community is closely knit. Learning from business leaders how to repay the community plays a vital role in how leaders, whether business or community, contribute to education and knowledge sharing for entrepreneurs. Michelle Cameron of Dreamcatcher Promotions and the clothing company Indigenous Nations Apparel Company (INAC) epitomized the importance of education with the 2023 Dream Catcher Indigenous Women's Entrepreneurial Scholarship for an Indigenous woman entrepreneur or an Indigenous woman in a Red River College Polytechnic business course, thus highlighting the importance of business pedagogy and community.
Commerce Heterogeneity– Diversity was at the forefront of the event. Women and gender diverse businesses took part in the event as exhibitors, interactive booths, marketplace vendors, and artists. Exhibitors included diverse organizations like Scotiabank, the Canadian Manufacturers and Exporters of Canada (Manitoba), Feather Financial, Futurpreneur Canada and the Manitoba Institute of Trades and Technology (MITT). Interactive booths built customer connections for Indigenous women-led businesses like The Be-You-Tee Bar, TrendPal, 360 Photo Booth, and Empathic Moon. Marketplace vendors like Renita's Crafts, Mantic and Spirited Ways Creations generated business from attendees. There were artistic performances by singer Brandy Vezina, TikTok Influencer Sherry McKay and artisan Jackie Traverse. The commerce homogeneity of industries at the event reflected how Indigenous women entrepreneurs and professionals are contributing to the overall ecosystem across Manitoba.
Prosperity– Indigenous women entrepreneurs nurtured their unique talents and celebrated one another's successes. Prosperity is success, to succeed and thrive collectively is the essence of a thriving economy and attendees left inspired to take action and achieve their own vision of success.
The event's schedule throughout the evening provided opportunities for everyone to network and have inspiring, thoughtful conversations with one another while Celebrating Indigenous Women Entrepreneurs in Manitoba. The night would not have been possible if were not for WEKH and ICC partnerships in the community: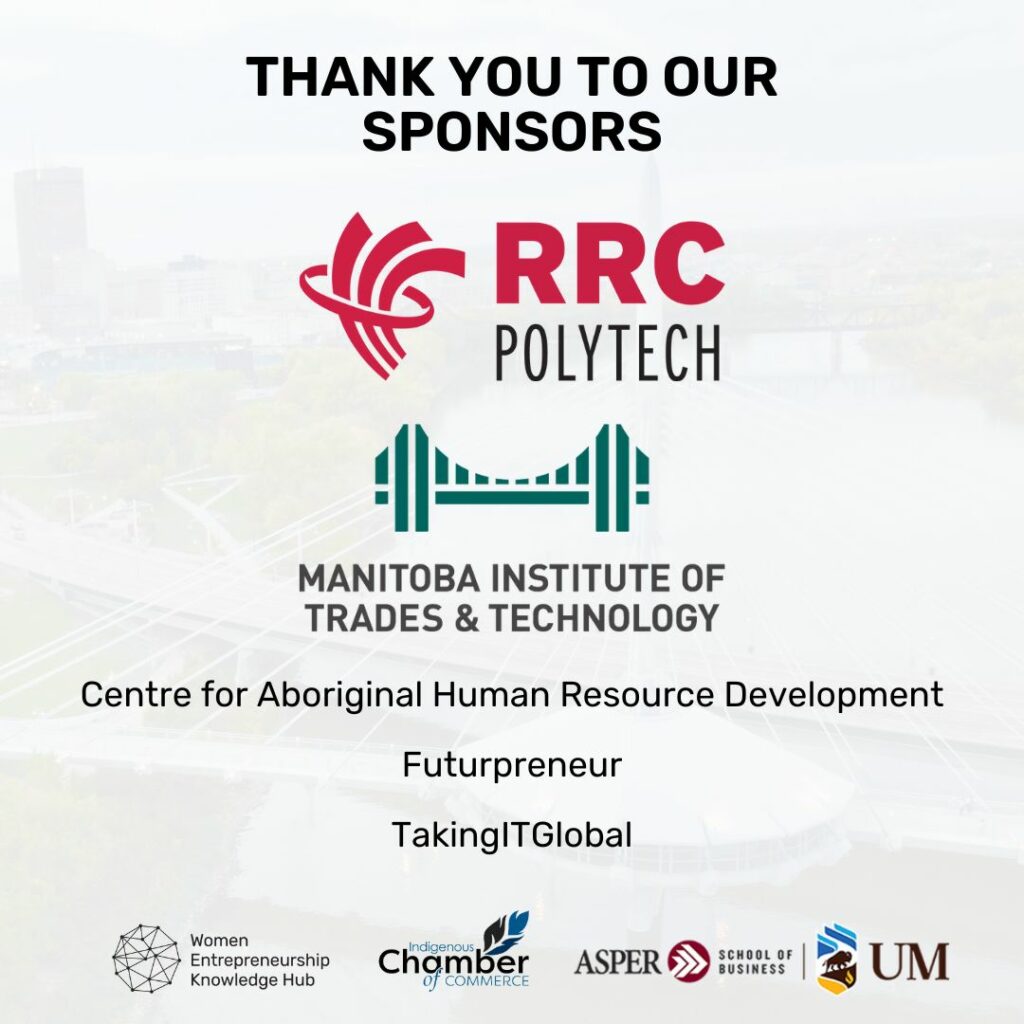 Exhibitors
| | |
| --- | --- |
| Scotiabank | Futurpreneur Canada |
| Feather Financial | Canadian Manufacturers & Exporters (Manitoba) |
| Manitoba Institute of Trades and Technology | Centre for Aboriginal Human Resources (CAHRD) |
| TakingITGlobal | RRC Polytech |
Marketplace Vendors
| | |
| --- | --- |
| Indigo Arrows | Black Wolf Dogx |
| Sweetgrass Soap | Eagle Woman Prints |
| OH Collection | Renita's Crafts |
| Loretta's Bling N' Things | SWW Anokaajiganan |
| Posies Creations | Indigify |
| Beads and Leather | MANTiC Indigenous & Metaphysical |
| Takoza Tom's | Natural Health |
| The Stak Co | Spirited Ways Creations |
Interactive Booths
| | |
| --- | --- |
| TrendPal | The Bee-You-Tee Bar |
| Empathic Moon | PrimeTime Empyre 360 Photo Booth |