Circles of Matriarchy Podcast and Resources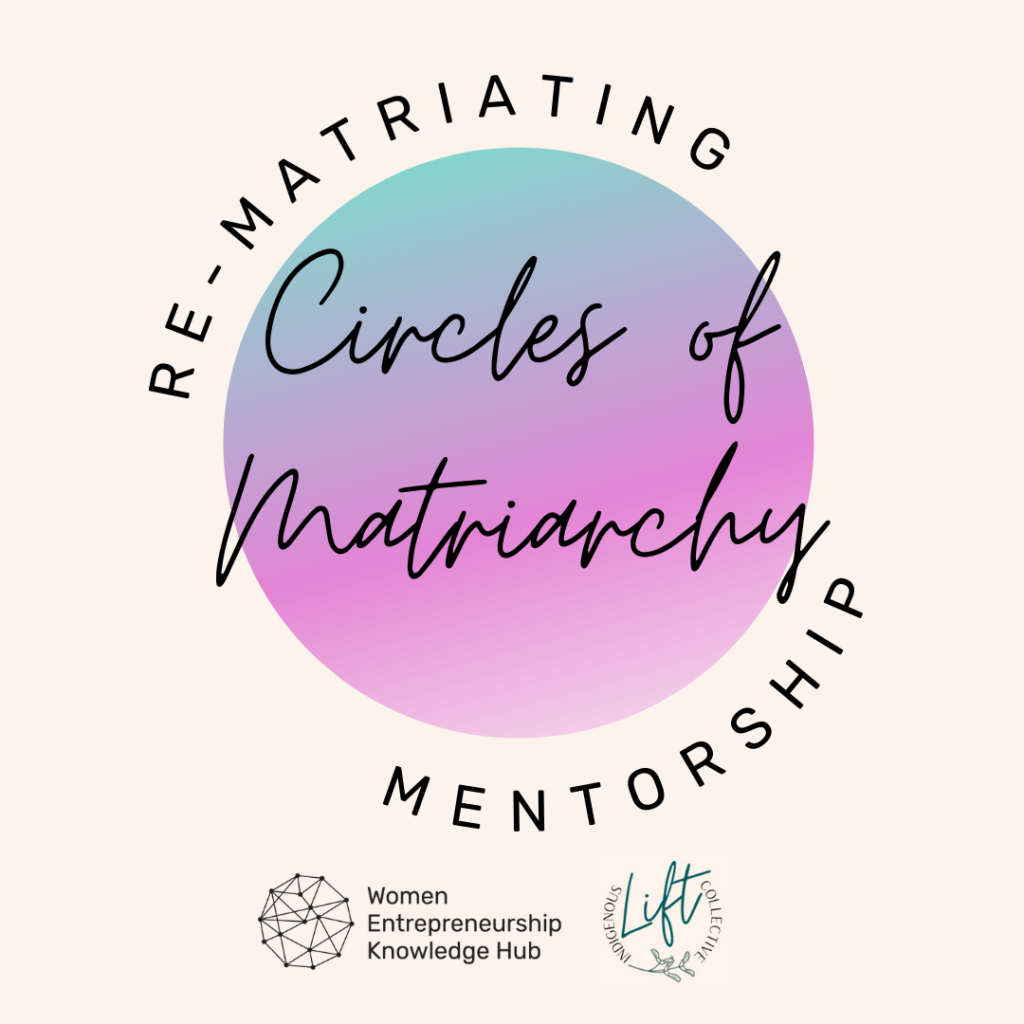 In 2021, Mikwam Makwa Ikwe, the WEKH Indigenous Hub, partnered with the Indigenous LIFT Collective to develop the Circles of Matriarchy event series. This series aimed to re-imagine what mentorship looks like through acknowledging the wisdom within Indigenous women, offering guidance to early-stage entrepreneurs and practising relational reciprocity by inviting folks to learn from one another in small break-out circles. All together, this series featured three events and shared knowledge from 10 Indigenous women entrepreneur mentors.
In each session, participants were split up into breakout rooms, each hosted by a different mentor. Each breakout room focuses on a particular business or finance theme where attendees had the opportunity to spend 20 minutes with each mentor, and share and learn from other Indigenous women. The final Circles of Matriarchy event in 2021 was themed around financial literacy, and was sponsored and supported by the National Aboriginal Capital Corporations Association (NACCA) and hosted during Financial Literacy Month in November.
Following the success of these events, and an expressed continued interest from Indigenous women entrepreneurs, leaders and innovators across Turtle Island, Mikwam Makwa Ikwe and the Indigenous LIFT Collective partnered once again to launch the Circles of Matriarchy Podcast and Resource Library in 2022! Our organizations invited back nine of the amazing mentors from the original Circles of Matriarchy event series to share their wisdom and stories with even more Indigenous women entrepreneurs and folk across the ecosystem.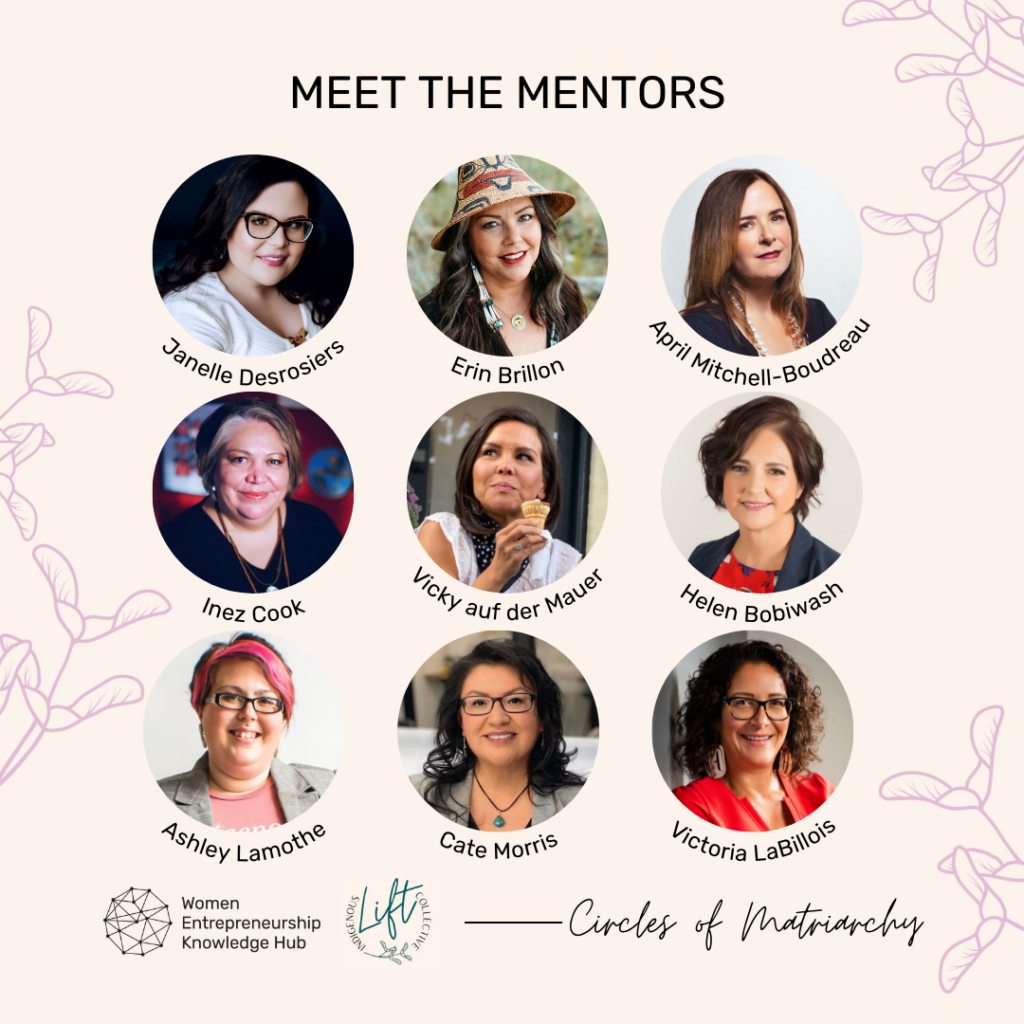 In our first season, Re-Matriating Mentorship, sponsored by the Women Entrepreneurship Knowledge Hub, co-hosts, Ashley Richard (WEKH) and Vanessa Lesperance (Indigenous LIFT Collective) were joined by:
Janelle Desrosiers (Bloom + Brilliance)
Erin Brillon (Totem Design House)
April Mitchell-Boudreau (Lofttan)
Inez Cook (Salmon n' Bannock Bistro)
Vicky auf der Mauer (Decolonizing Money Mindset)
Helen Bobiwash (FCPA/FCMA)
Ashley Lamothe (Creative Kwe)
Cate Morris (Scout Financial Solutions)
Victoria LaBillois (Wejuseg Construction)
Each mentor that participated in this first season of the podcast brought a specific topic with them. These topics covered various aspects of owning, starting and growing a business, ranging from financial literacy and accounting, to workplace culture, to creativity in business and so much more. Along with their episode, mentors were asked to create a tangible resource that corresponded with their Circles of Matriarchy topic.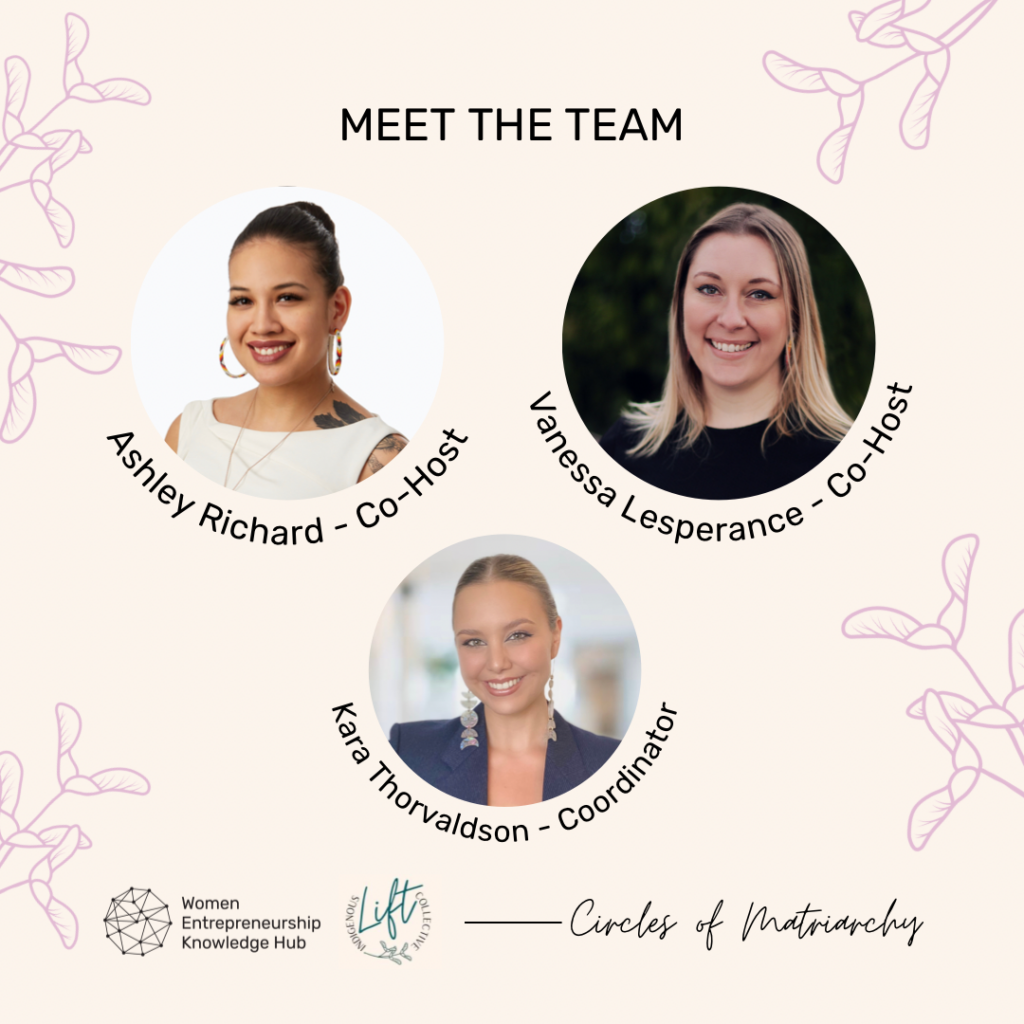 An introduction to ultra-niche branding, printable affirmations and a budgeting guide are only a few of the amazing resources developed in conjunction with the podcast episodes. These free resources, intended for established and aspiring Indigenous women entrepreneurs, are available on the Indigenous LIFT Collective website, including each episode from Season 1.