Demystifying Procurement & Diversifying the Supply Chain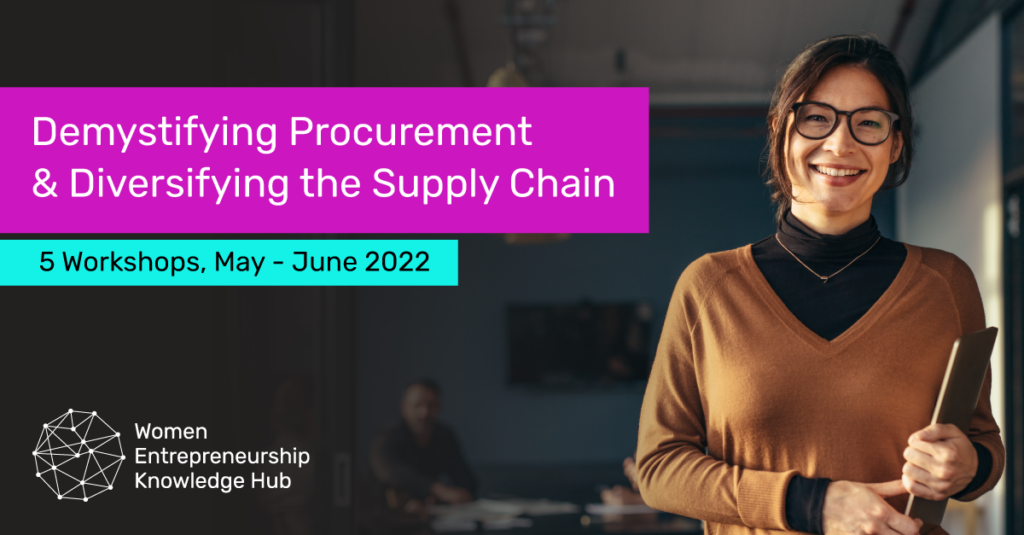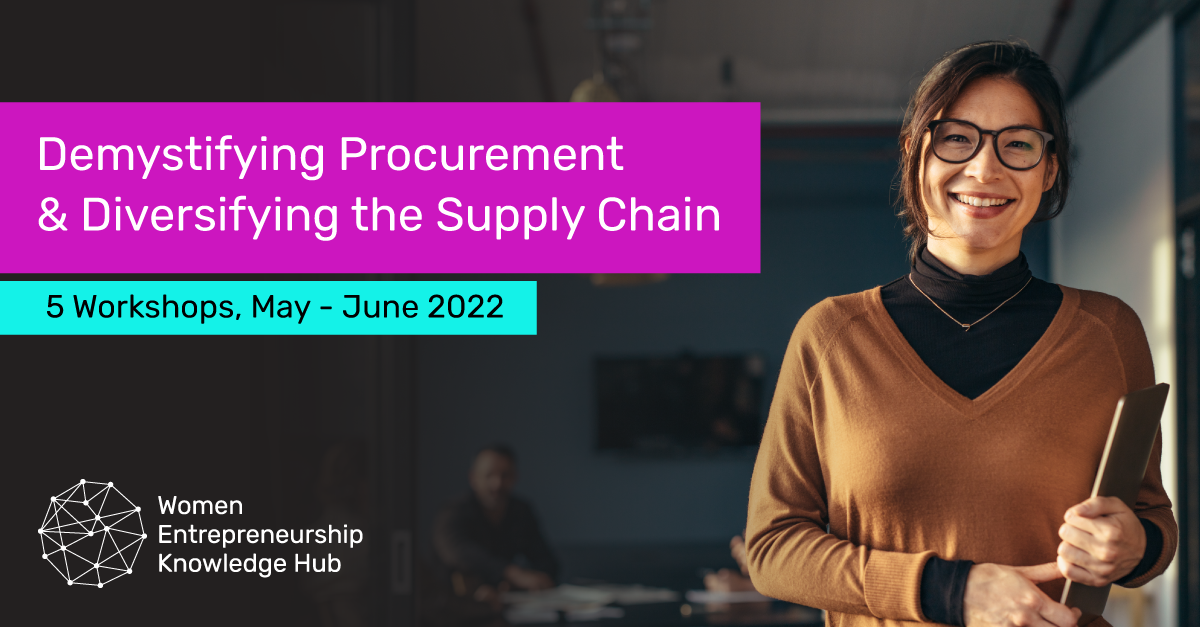 Procurement is often not well understood nor on the radars of diverse women entrepreneurs.
Yet procurement offers women entrepreneurs valuable opportunities for business growth and development, especially as efforts to increase supplier diversity multiply.
Due to popular demand we are bringing back the "Demystifying Procurement and Diversifying the Supply Chain" series and providing women and diverse entrepreneurs with more sessions to raise their awareness of procurement resources, tools and terminology.
Upcoming Workshops
The five-part series includes:
* Live French translation will be available
Learn More
Review the key learnings and resources shared during the first iteration of this series with our Procurement Resource Guide.
You can also read "Six Things You Need to Know About Procurement: A Guide for Women Entrepreneurs."