Disrupting Capital Through the Crowd: A Case Study of Innovation in Rewards-Based Crowdfunding for Women Entrepreneurs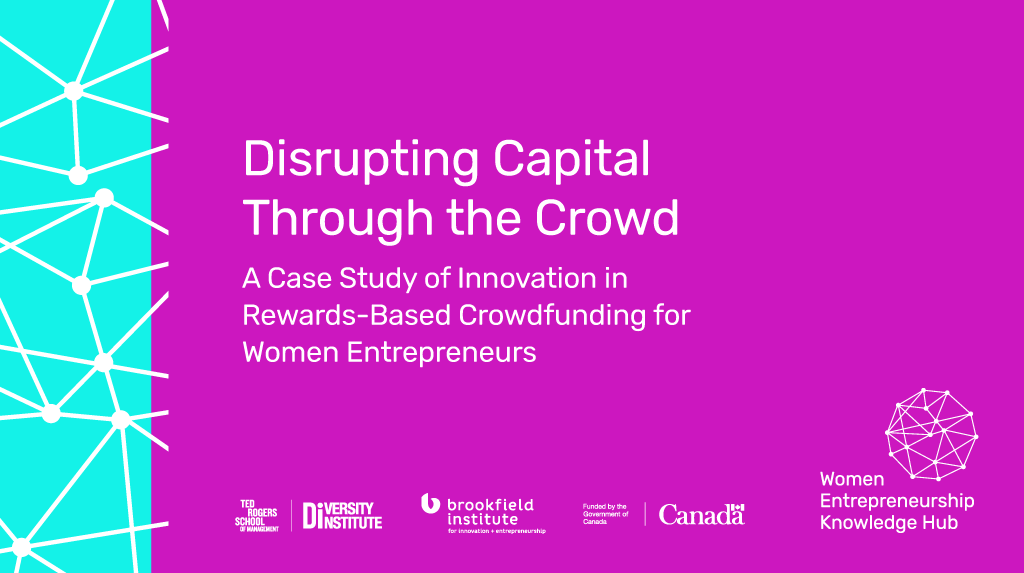 This report investigates two research questions:
How are women entrepreneurs and program providers enacting innovative practices through rewards-based crowdfunding?
What potential exists for disrupting access to capital for women-owned businesses via this practice?
These questions are probed by drawing on the case study findings of a rewards-based crowdfunding program called Build Her Business (BHB) offered through ATB Financial, a Canadian financial institution based in Alberta and owned by the provincial government. BHB is unique because it is cohort-based with a clear start and end date, is women-centred, offers business advice, and promotes collaboration and mentorship. The conclusions drawn are based on 20 qualitative interviews with participants and internal employees involved in the development and delivery of BHB.
Overall, the case study results illustrate how women entrepreneurs are engaging in innovation through idea and product validation as participants in the program and through process innovations during and after the program. BHB itself is also innovative in its design and delivery. In addition, the findings illuminate how this initiative promotes disruptive practices associated not only with accessing financial capital but also with acquiring stronger social and human capital. Finally, respondents identify challenges they faced within the program, including platform technology and fees, a need for increased promotional efforts, and a desire for more post-campaign support. In doing so, clear areas of improvement for like-minded initiatives emerge.
Read More