Financing Women Entrepreneurs in Canada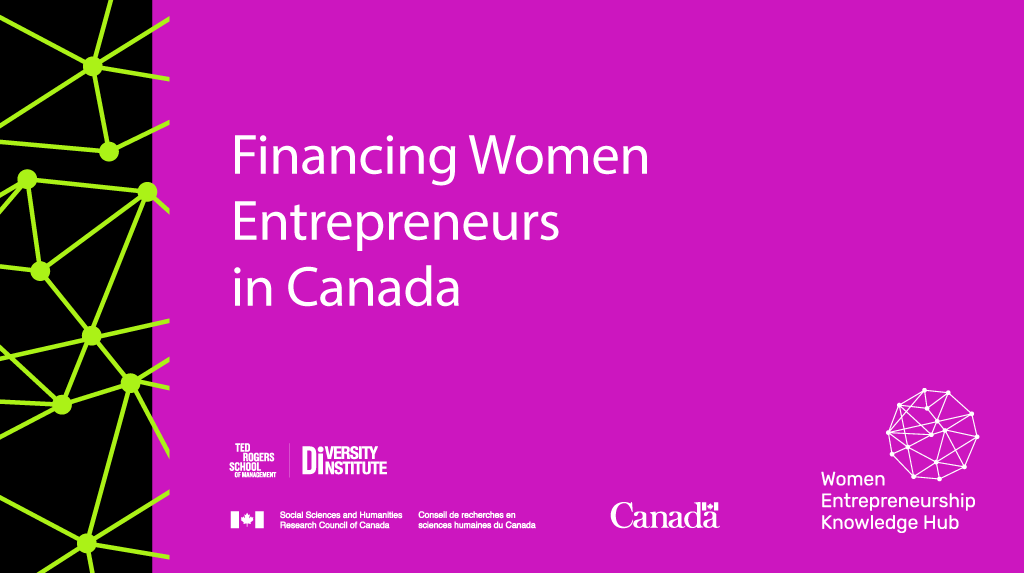 Women are playing an important role in the entrepreneurial ecosystem in Canada—they are majority-owners of 16.8% of small and medium-sized enterprises (SMEs) and 36.8% of self-employed people in the country. Women-owned businesses are responsible for more than 1.5 million people being hired and contribute about $150 billion to the Canadian economy. These accomplishments are even more profound when considered in a global context, as it is estimated that women-owned businesses contribute 37% to the global economy and account for over 50% of the labour force.
Supporting women's economic empowerment spurs economic progress, expands markets and improves social outcomes for everyone. However, women entrepreneurs face numerous barriers to success across their entrepreneurial journeys. Research has found that, on average, women launch businesses with 53% less capital than men.
This report provides a comprehensive description of the current state of women's access to financing in the entrepreneurial ecosystem in Canada; it also explains the barriers facing women and details emerging solutions, such as small business financing and financial programs designed for women entrepreneurs.
Read More