Mikwam Makwa Ikwe (Ice Bear Woman): A National Needs Analysis on Indigenous Women's Entrepreneurship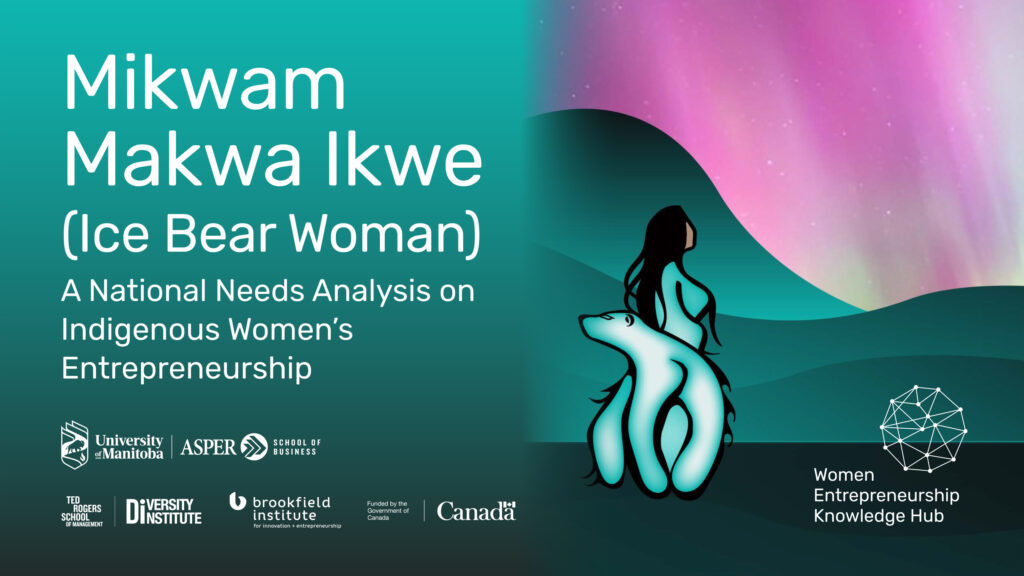 There are nearly 23,000 Indigenous women entrepreneurs across Canada, and Indigenous women are starting up enterprises at twice the rate of non-Indigenous women.
Indigenous women bring new and innovative products, services, and approaches to the economic community but often face unique barriers in starting and growing their businesses, such as in accessing financing and mentorship. The COVID-19 pandemic has exacerbated these barriers and introduced new obstacles, including the loss of significant revenues. Understanding these issues is key to developing and implementing meaningful policies that create a more equitable and inclusive ecosystem.
This report builds a comprehensive description of the barriers and challenges that Indigenous women face as they develop their enterprises. Using qualitative data collected from a series of roundtable community consultations with more than 350 participants throughout 2020, this report presents an analysis of the rich stories shared by Indigenous women entrepreneurs about their successes, challenges, and aspirations for future entrepreneurial endeavours. It concludes with a series of recommendations for ecosystem members, including:
Aboriginal financial institutions
Mainstream financial institutions
Enterprise support organizations
All levels of government
Postsecondary institutions
We use an inclusive definition of "Indigenous women entrepreneur." We consider entrepreneurs to include those who own small and medium businesses, those who own micro-enterprises, those who are self-employed, and those who are unincorporated sole proprietors. We also include a full spectrum of organizations, from for-profit entities to social ventures. Further, we use an inclusive definition of women. By women, we mean those who self-identify as women in terms of gender, distinct from sex; this includes cis women, trans women, and other women.
How to cite
Richard, A. (2021). Mikwam Makwa Ikwe (Ice Bear Woman): A national needs analysis on Indigenous women's entrepreneurship. Women Entrepreneurship Knowledge Hub, I.H. Asper School of Business. https://wekh.ca/wp-content/uploads/2021/01/Mikwam_Makwa_Ikwe-EN.pdf
Read More