The State of Women's Entrepreneurship: A Focus on Black Women Entrepreneurs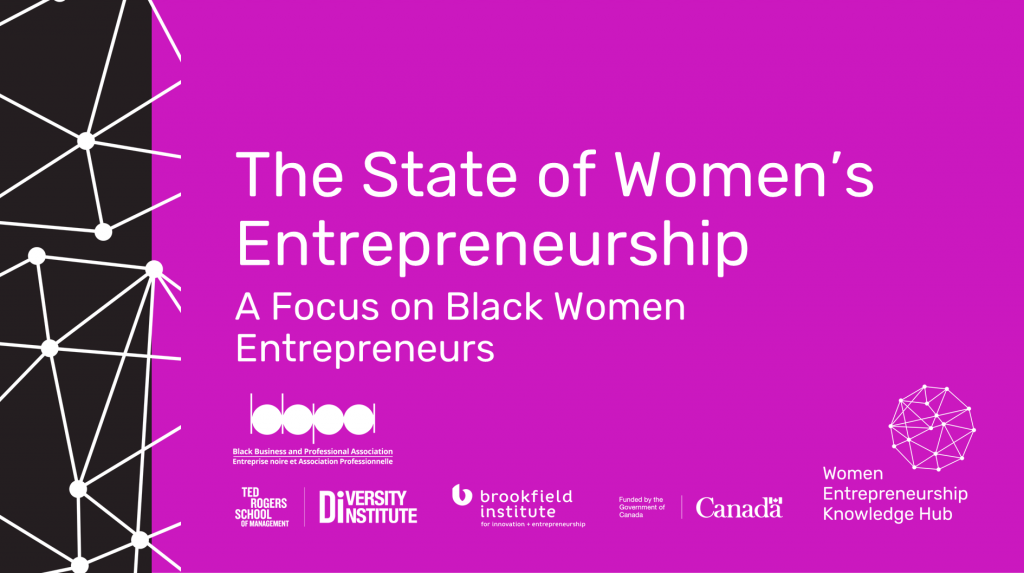 There has been little research focused on Black women entrepreneurs in Canada to date. Statistics Canada collects only limited disaggregated data and even less with an intersectional lens. This report provides an overview of the existing research on Black women entrepreneurs in Canada drawing on a variety of sources including targeted surveys, evaluations of pilot projects, plus new consultations with more than 40 women from organizations led by or serving Black women.
Disaggregated (micro) data from the 2016 Census confirm that approximately 3.5% of the Black population in Canada, about 34,000 people, are self-employed. Among these, approximately 30%, or about 10,200 people, are women. Self-employed entrepreneurs tend to run small, underfinanced businesses in the services sector, and are generally more vulnerable than other small and medium-sized enterprises (SMEs).
This report highlights key issues facing Black women entrepreneurs, including anti-Black racism and gender bias, the disproportionate impacts of COVID-19, and challenges balancing family responsibilities. It offers specific recommendations to governments, institutions, organizations, and individuals to help create the ideal conditions for Black women entrepreneurs to succeed and advance diversity and inclusion in entrepreneurship.
Key Findings
30% of self-employed Black Canadians are women
48% of Black entrepreneurs are solopreneurs
Black entrepreneurs are less likely to have access to financing and support
Black women entrepreneurs often see their contributions to community and culture as important
How to cite
Elmi, M., Spencer, N., Francis, J.-A., Dei, S., Soumare, S., Mo, G. Y., & Parameswaran, H. (2021.) The state of women's entrepreneurship: A focus on Black women entrepreneurs. Women Entrepreneurship Knowledge Hub, Black Business and Professional Association. https://wekh.ca/wp-content/uploads/2021/02/The_State_of_Womens_Entrepreneurship_Black_Entrepreneurs.pdf
Read More