The State of Women's Entrepreneurship in Canada 2022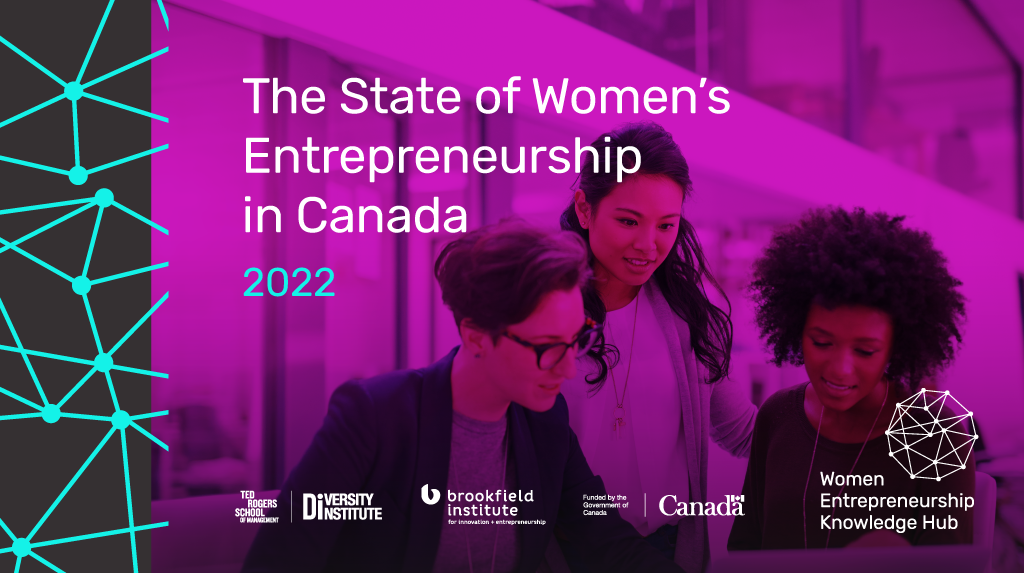 Small and medium-sized enterprises (SMEs) and sole proprietorships are the drivers of the Canadian economy, accounting for the vast majority of all businesses in the country.
For over two years, these businesses have been battered by the social and economic impacts of the COVID-19 pandemic. Those in the service sectors, where women-owned businesses tend to concentrate, have been hardest hit.
Diverse women entrepreneurs, including Black women and other racialized women, Indigenous Peoples, persons with disabilities, and 2SLGBTQ+ individuals, have been among those most affected.
Despite the array of challenges, women entrepreneurs have demonstrated an incredible resilience, ingenuity, and ability to innovate amid uncertainty.
This report provides an update on the state of women's entrepreneurship in Canada based on a synthesis of existing research and the results of new research.
It begins with an overview of the characteristics of women's entrepreneurship in Canada, before delving into the impacts of the COVID-19 pandemic on women entrepreneurs, the profiles and experiences of diverse women entrepreneurs, and the enablers and barriers in the women's entrepreneurship ecosystem at the societal (macro), organizational (meso), and individual (micro) levels.
How to Cite
Cukier, W., Mo, G. Y., Chavoushi, Z. H., Borova, B., Osten, V. (2022). The State of Women's Entrepreneurship in Canada 2022. Women Entrepreneurship Knowledge Hub. https://tpy.921.myftpupload.com/wp-content/uploads/2022/03/WEKH_State_of_Womens_Entrepreneurship_in_Canada_2022.pdf
Read More