A WE-Hub Success Story: Donna's Brushes and Cocktails
The Women's Entrepreneurship Hub (WE-Hub) program has supported over 200 women in starting and growing their own businesses to achieve financial independence. The program offers entrepreneurship training on topics such as finance, marketing, funding and business planning. Participants also gain access to long-term one-on-one mentorship, market testing opportunities, and wrap-around supports such as childminding, language and settlement supports, and counselling. All these services are offered free of charge through WEKH partner organizations, the Diversity Institute at Ryerson University and Scadding Court Community Centre, as part of the Diversity Institute's mandate to support diverse entrepreneurs across all sectors of the economy.
One of these women is Donna, an artist, entrepreneur and the founder of Brushes and Cocktails, a Toronto-based group painting company. During the early stages of her business, Donna joined WE-Hub, where she found business services, education, and a community of entrepreneurs and supporters to grow her idea into the success it is today. Today, her company's online and in-person events offer painting classes with professional instruction where participants can develop their art skills and meet new people. These events have helped create a larger community of art lovers in the city.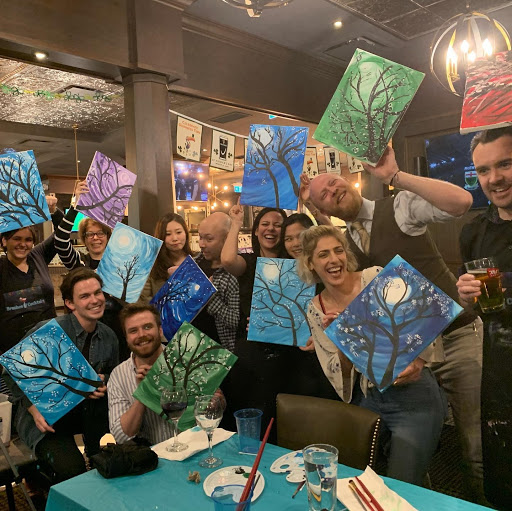 Art Is a Voice for Change
"Her survival a battle won while the warrior fights on. She is Lyme fighting. She is our landscape not to be ignored."
Donna Y, excerpt from "She Is"
Donna's contagious laugh and genuine love for those around her is at the heart of her business. It has not been an easy road, but she has not let her hardships define her. During difficult times, Donna turned to art as a source of self-healing, and later turned her artistic practice into a way to help others heal. Art helped her through the years she spent in a wheelchair, as she saw her son leave for Afghanistan to serve in the military, and as she cared for her young daughter as she faced Lyme disease.
Through her daughter's time in hospitals, Donna's art served as a means for both of them to cope, but also as a way to speak out about the failings of the medical system and raise the public's awareness of Lyme disease by telling the stories of others who are fighting or have overcome the battle with Lyme disease. Donna's painting series Drawing Lyme Out Loud – The Many Faces of Lyme Disease was first exhibited at the Main and Station gallery in Nova Scotia in 2015, and was later spotlighted in Ontario during presentations in support of Lyme Disease awareness.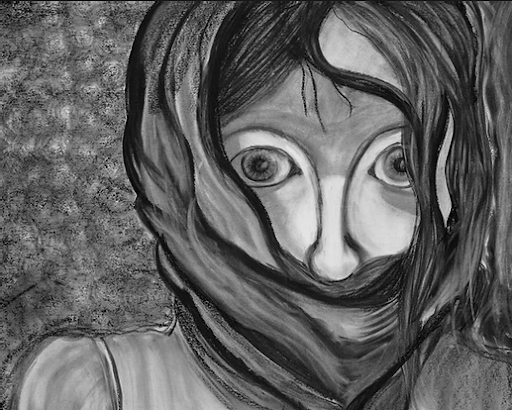 Donna has taken her compassionate artistic voice and her own experiences and translated them into numerous initiatives for social causes, as well as a thriving business.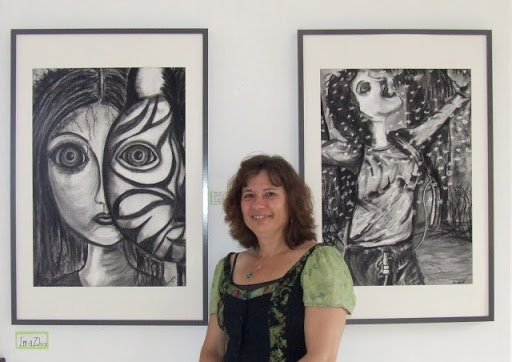 Beyond Brushes and Cocktails
Before beginning her business, Donna took a job hosting paint nights at local venues. She loved painting but doing so as an employee was unfulfilling and she was restricted by her employer from doing the job in the best way for her. These limitations, and her past successes exhibiting and selling her art on her own, were the catalysts for Donna's paint night business.
Having recently moved to Toronto from her hometown of Montreal, Donna says it was very difficult to ask for help with her business. She did not know where to access resources such as funding and business coaching.
Through a referral from her Ontario Works support worker, Donna joined the first cohort of the Women's Entrepreneurship Hub (WE-Hub) in 2018. While Donna had the idea, the passion, and the skills to turn her paint night business into a reality, she needed help developing a concrete plan and the business knowledge to execute it. She describes the program as a huge factor in her success.
Through WE-Hub, she was able to bring her business to life. She organized a paint night at Women's Residence of Toronto, a Toronto women's shelter, as part of the program's market testing component. The women from the shelter loved the experience, and it even encouraged some of them to pursue art on their own. The lessons and successes of this event continue to influence Donna's business years later, representing a meaningful example of how her business can serve to support people who are struggling.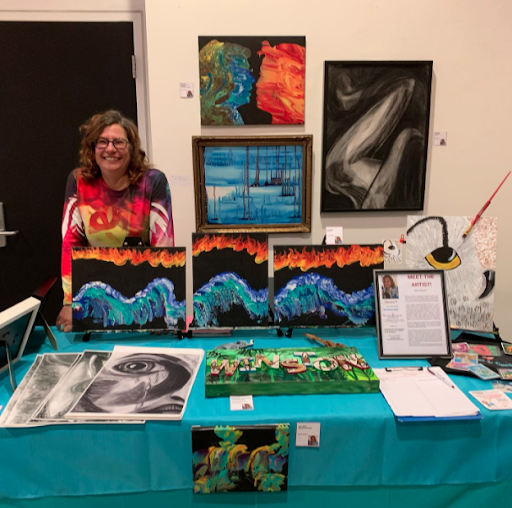 Today, part of Donna's business is a partnership with Art City, an after-school program for underprivileged kids. She is also developing and funding a program for women in shelters called Brush Strokes for Women, which aims to heal and build self-confidence among residents by giving them the space to share their art.
The COVID-19 pandemic has required Donna to make many changes to how she runs Brushes and Cocktails, but through this, she has found opportunities to expand her business. She has partnered with health and wellness coaches and started to make videos for online paint nights. Donna's programs are currently being offered entirely online on her Facebook page and through paint-alongs on her YouTube channel.
The Women's Entrepreneurship Hub
WE-Hub strives to give more amazing women like Donna the opportunity to realize their passions and share their gifts with the world. They have seen the positive impacts individuals can make in their community and beyond when given the resources they need. For more information, visit the WE-Hub website.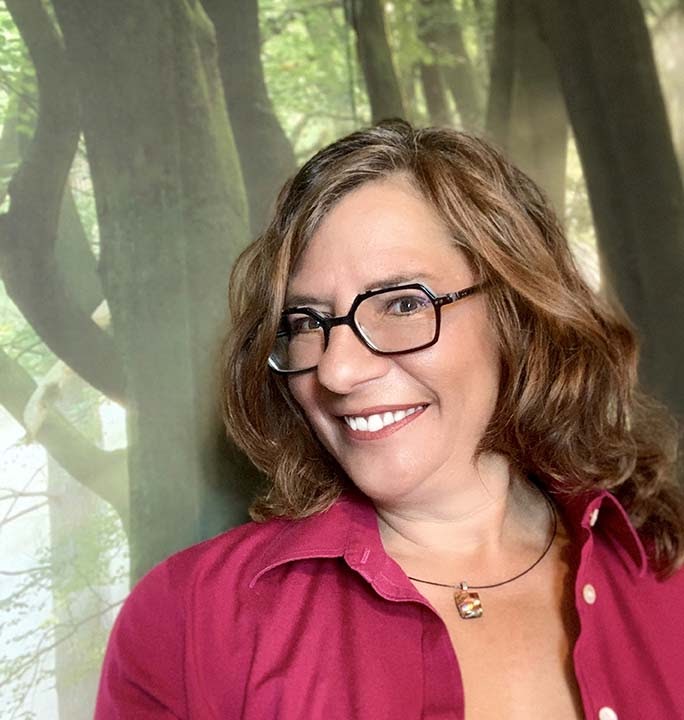 To learn more about Donna's story, work and business, visit her website, Facebook and Instagram, as well as the Drawing Lyme Out Loud online collection.
Watch her online paint-alongs on YouTube.
Support for Women Entrepreneurs
Women entrepreneurs and the organizations who support them can connect and share resources, guidance and expertise through the WEKH/FWE: Sharing Platform. The concept is simple—Ask for what you need, or Give what you can.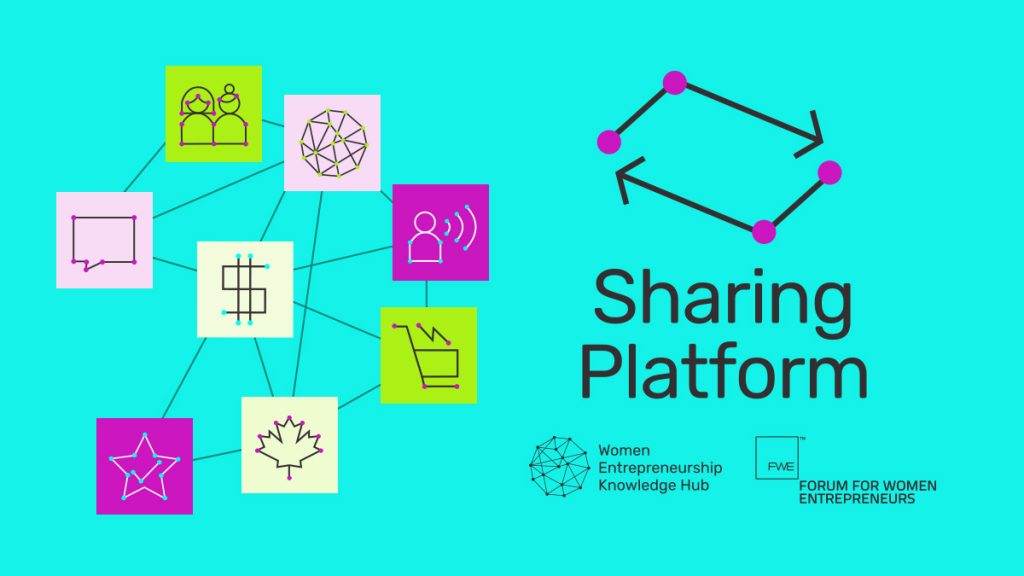 Learn more about how it works and sign-up at sharing.wekh.ca
Author: Jessica Ayoub Jessica is delighted to be working with the Diversity Institute this summer as a WE-Hub Project Associate. Jessica is passionate about working with women of diverse and marginalized backgrounds and hopes to continue her career in the field of Social Work and policy.