The State of Women's Entrepreneurship in Canada 2021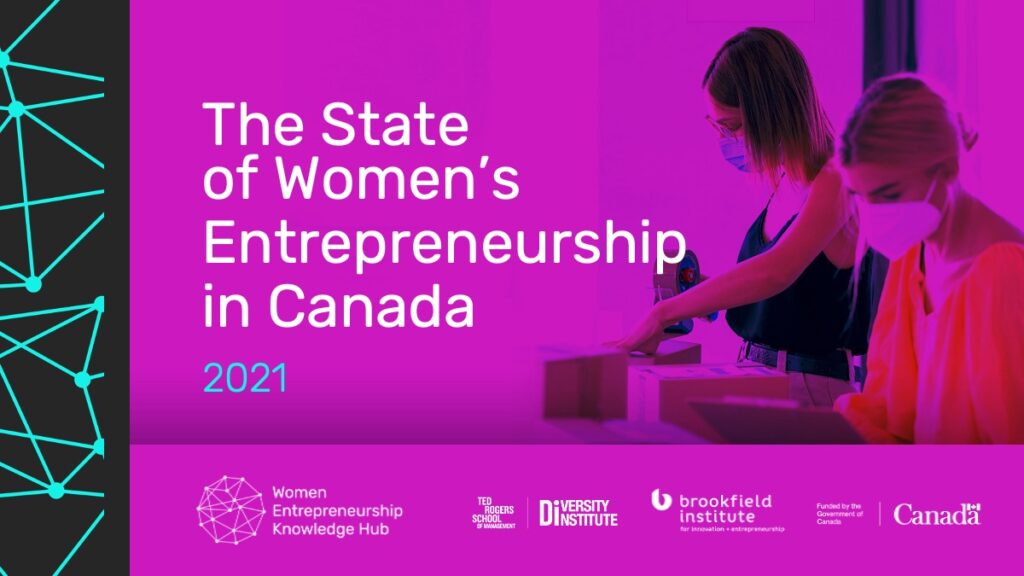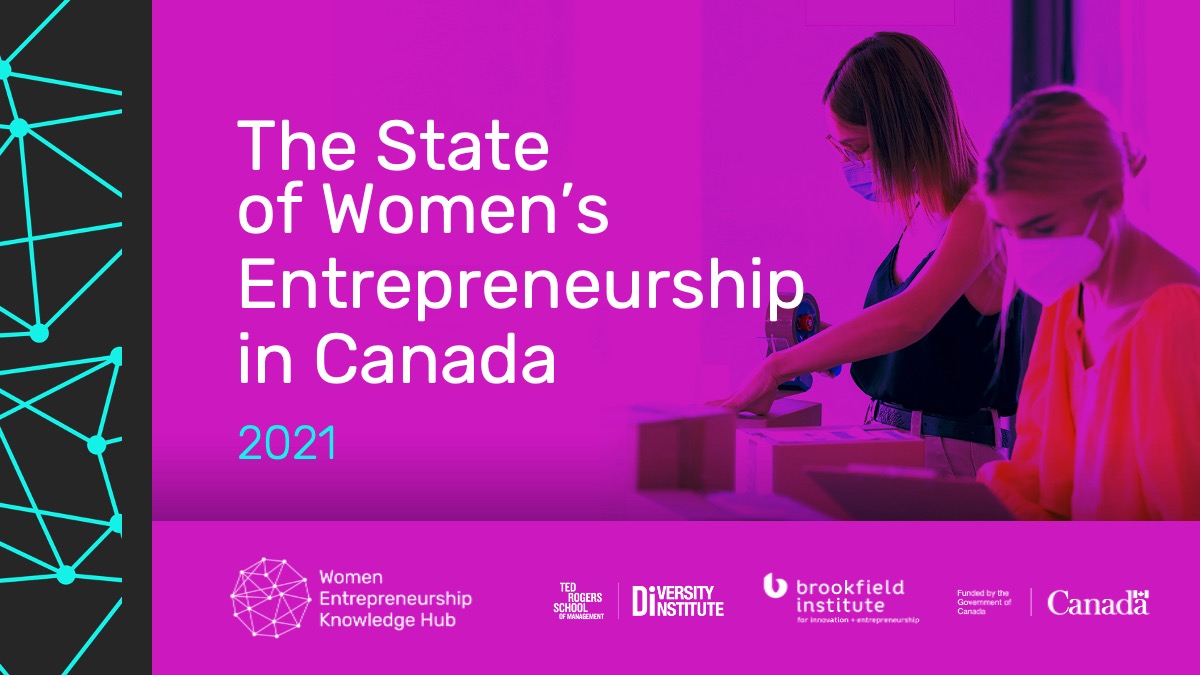 Entrepreneurs and small and medium enterprises (SMEs) are the backbone of the Canadian economy. Despite the value of their contributions, women entrepreneurs face multiple barriers to success across different dimensions.
This report sheds light on the state of women entrepreneurship in Canada for 2021 by synthesizing new academic, industry, and government research on the opportunities and challenges faced by women in the current innovation ecosystem. It builds on The State of Women's Entrepreneurship in Canada (SOWE) 2020 report, with particular emphasis on the impact of the COVID-19 pandemic, the challenges faced by diverse women entrepreneurs, the inclusive innovation ecosystem, and the evaluation of emerging initiatives to support women entrepreneurs. It concludes with recommendations for next year.
In addition to gender bias and systemic discrimination, many women entrepreneurs face barriers to financing, services, and supports. These challenges are amplified for women entrepreneurs from underrepresented groups, such as racialized and Indigenous women, those living with disabilities, or those identifying as LGBTQ2S+.
These limitations were brought to stark relief by the disproportionate impact of the COVID-19 pandemic on women entrepreneurs. During the early days of the pandemic, many women entrepreneurs were unable to access government supports as priority was given to SMEs with employees and incorporated businesses. Meanwhile, they experienced a greater loss of revenue and talent compared to their men counterparts. Many were also unable to take advantage of the digital transformation boom due to limited technical skills. These challenges were exacerbated by pandemic-related closures that disproportionately placed the burden of domestic and care work on women.
Despite the multitude of challenges experienced by women entrepreneurs, the women in this segment of the Canadian economy have continued to demonstrate ingenuity, resilience, and tenacity. In the face of the unprecedented challenges of 2020, Canadian women played a leading role in the creation and management of new businesses, pivoted to generate new jobs, and innovated in response to the COVID-19 pandemic.
How to cite
Cukier, W., Mo, G. Y., Chavoushi, Z. H., Blanchette, S., Noshiravani, R. (2021). The State of Women's Entrepreneurship in Canada 2021. Women Entrepreneurship Knowledge Hub. https://wekh.ca/wp-content/uploads/2021/06/State_of_Womens_Entrepreneurship_in_Canada_2021.pdf
Read More