The State of Women's Entrepreneurship in Canada 2023: Research Preview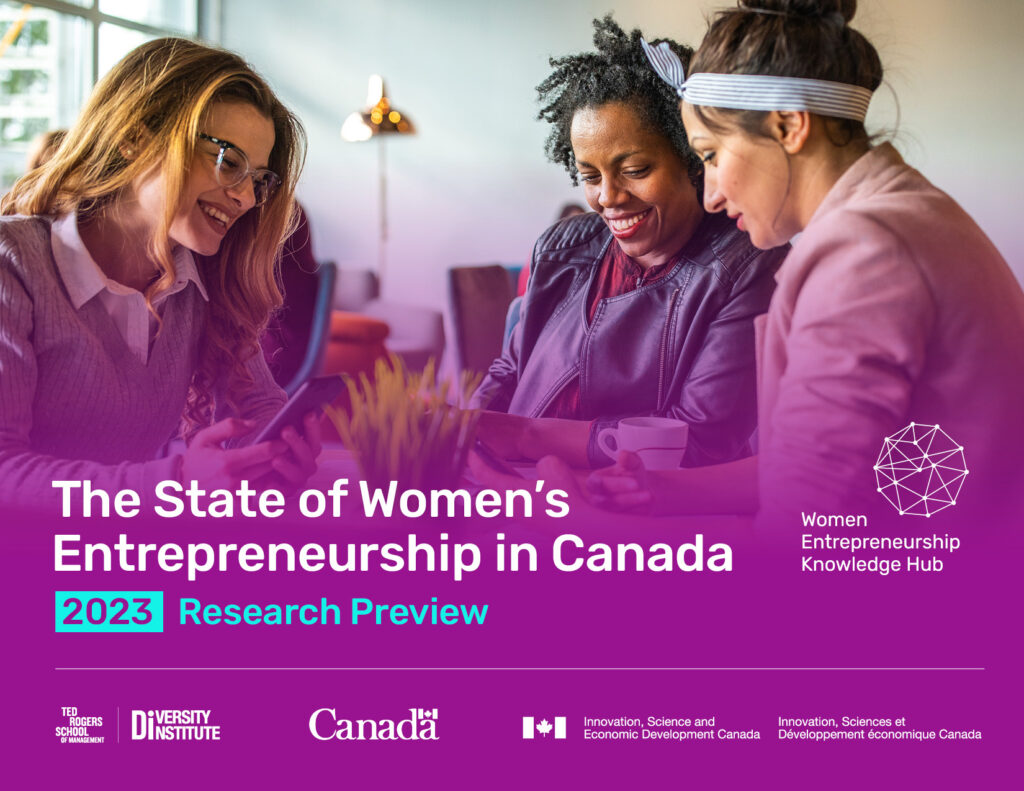 Small and medium-sized enterprises (SMEs) account for almost 90% of private sector employment in Canada. Entrepreneurs play a critical role not only in job creation and driving innovation and growth, but also in advancing social development and sustainability. Women entrepreneurs often face heightened barriers and have borne a disproportionate burden of the COVID-19 pandemic's devastating impact; however, government, industry and other stakeholders worldwide are committed to advancing their success.
New research this year highlights the importance of rethinking how we assess the economic impact of SMEs generally and women entrepreneurs in particular. Additionally, there is continued evidence of broader contributions to the United Nations sustainable development goals and net-zero priorities. Canada's unique Women Entrepreneurship Strategy (WES) has provided a "whole of government" approach to support diverse women entrepreneurs. The strategy focuses on three major components: access to capital; strengthening the entrepreneurial ecosystem; and knowledge and research, which includes the Women Entrepreneurship Knowledge Hub (WEKH) to provide evidence to shape policy and practice.
Situated at the Diversity Institute in the Ted Rogers School of Management at Toronto Metropolitan University, WEKH leads and curates research to inform this strategy by enhancing our understanding of the barriers and drivers of women entrepreneurship, documenting the entrepreneurial ecosystem and what works for whom, and testing innovative approaches. For example, a major contribution of previous research revealed how the framing of innovation and definitions of entrepreneurship can exclude women and other equity-deserving groups. This is often because women entrepreneurs tend to be under-represented in technology sectors, which are generally the focus of policy and programs. Almost 90% of women entrepreneurs are self-employed rather than majority owners of incorporated businesses.
This report, the State of Women's Entrepreneurship (SOWE), annually synthesizes new research on women entrepreneurship in Canada to inform policy and practice. Previous WEKH research has documented systemic challenges for women entrepreneurs generally, and especially for Indigenous women, racialized women and women with disabilities. The SOWE 2021 report and SOWE 2022 report each examined the devastating impact of the COVID-19 pandemic, as well as the innovation it fostered.
Read More