Building Resilient Communities: Social Enterprises and Procurement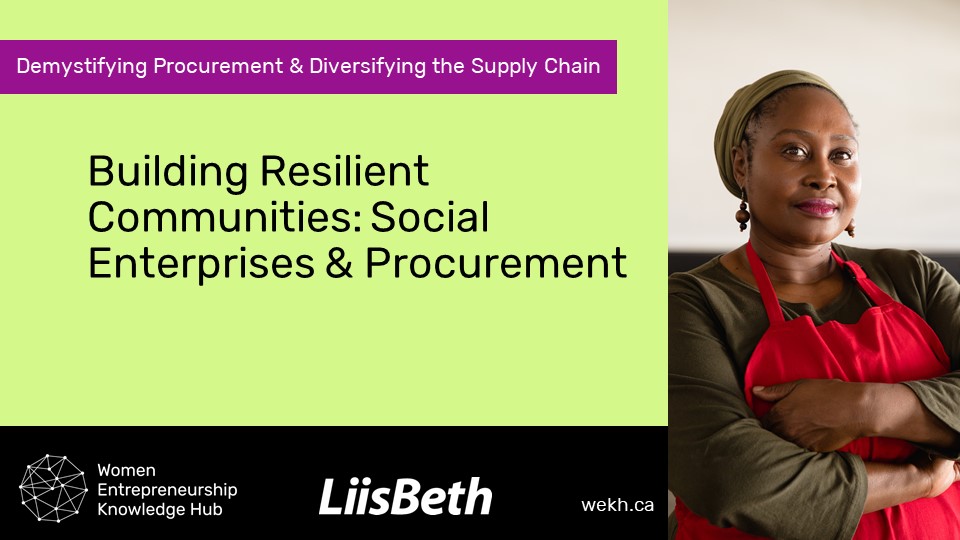 Through social procurement, governments and corporations can leverage existing purchasing to support social enterprises investing their profits to better the world and achieve social, economic, environmental or workforce development goals with ripple effects far beyond their immediate needs.
As part of our Demystifying Procurement & Diversifying the Supply Chain series, this discussion examined key concepts behind social entrepreneurship and social procurement, and brought together social entrepreneurs themselves to share their experiences.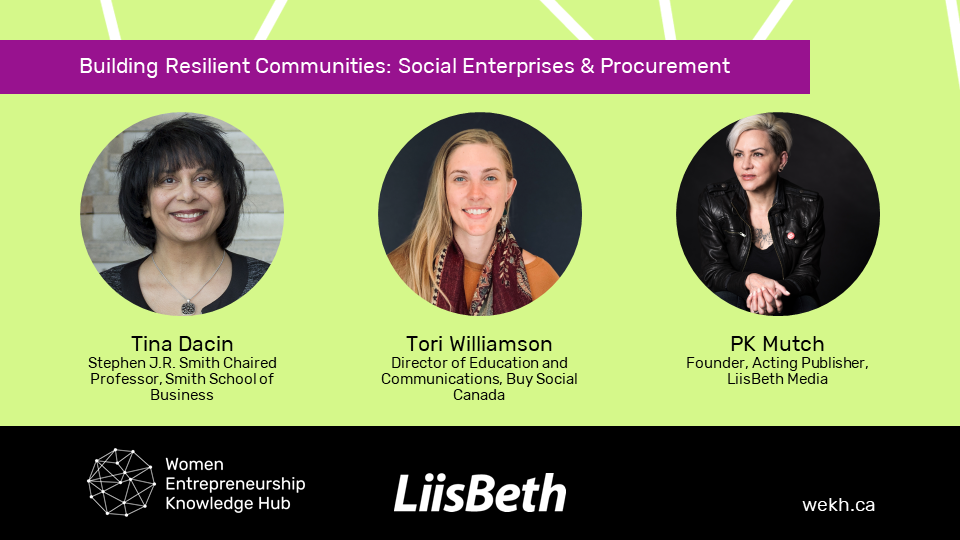 Tina Dacin, Stephen J.R. Smith Chaired Professor, Smith School of Business began the conversation with a look at the challenges and opportunities in this space, and the many different forms social enterprises can take. Dacin suggested that social entrepreneurs in Canada would benefit from the support and guidance of a strong policy framework, similar to the one that governs social enterprises in the UK.
"Every purchase has an economic, environmental and social impact—whether intended or not," explained Tori Williamson, Director of Education and Communications at Buy Social Canada. Social procurement considers these impacts and adds a social value to existing purchasing, Williamson suggested. Organizations like Buy Social Canada certify social enterprises and help connect them with corporate buyers.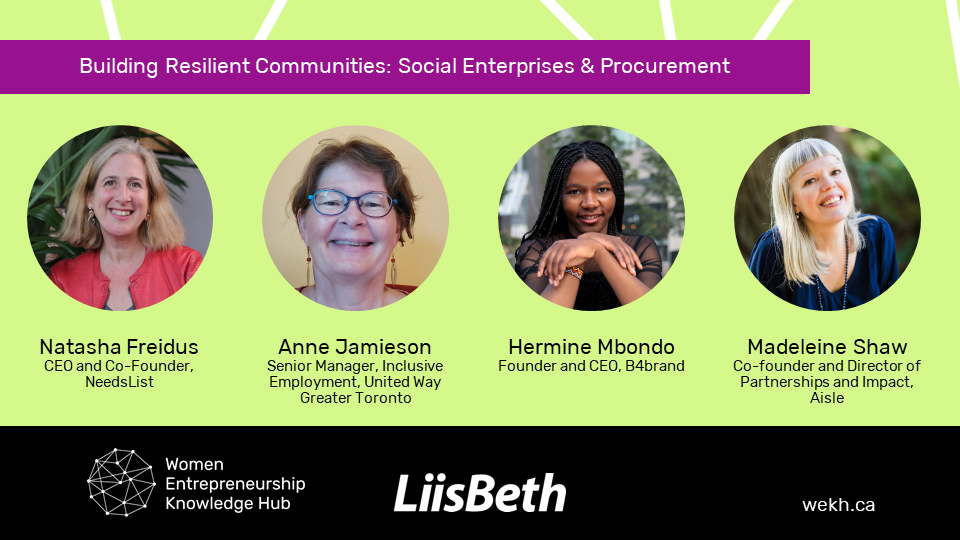 PK Mutch, Founder and Acting Publisher of LiisBeth Media brought together an engaging panel of social entrepreneurs to discuss their hopes, the barriers they face, and their advice for social entrepreneurs looking to procurement as a way to grow their businesses and deepen their impacts. Panelists included:
"Being a social entrepreneur is kind of like doing a triple Lutz of small business," Madeleine Shaw explained. "I feel hopeful but I also feel very challenged," Shaw said.
Learn More
Watch the discussion to hear more from our expert speakers and panelists about social entrepreneurship and social procurement.
Join the WEKH mailing list and follow us on Twitter, LinkedIn, Instagram and Facebook to stay up-to-date on the latest research, opportunities and events from WEKH. You can also find past webinars in our Demystifying Procurement & Diversifying the Supply Chain series on our YouTube channel.