Impact Investment and Indigenous Women Entrepreneurs
In a recent report, the National Indigenous Economic Development Board (NIEDB) found that closing the economic gap between the Indigenous and non-Indigenous economy would result in a $27.67B increase in Canada's GDP annually, furthering the claim that investment into Indigenous women owned businesses is the single most important investment that will foster a thriving global economy.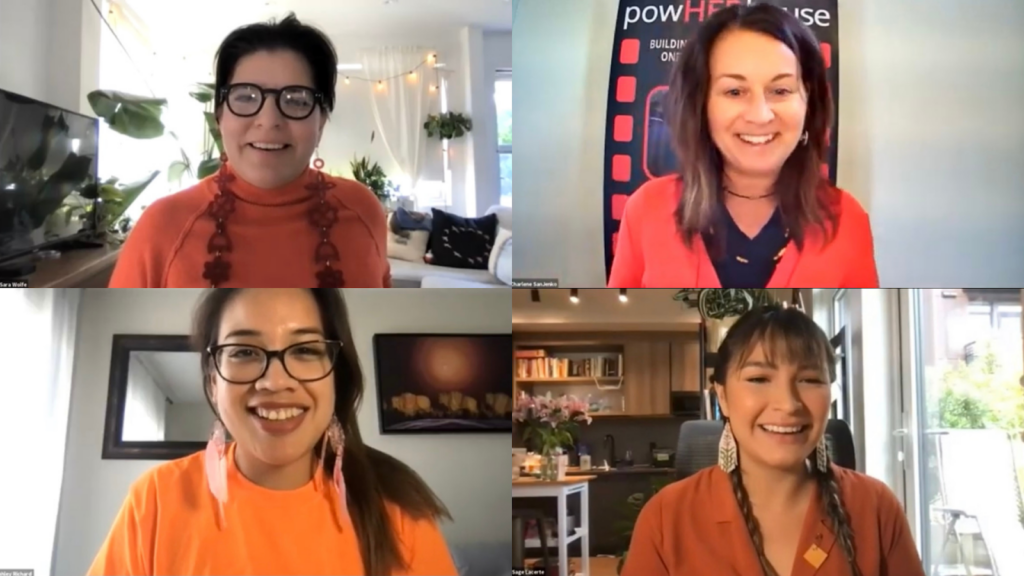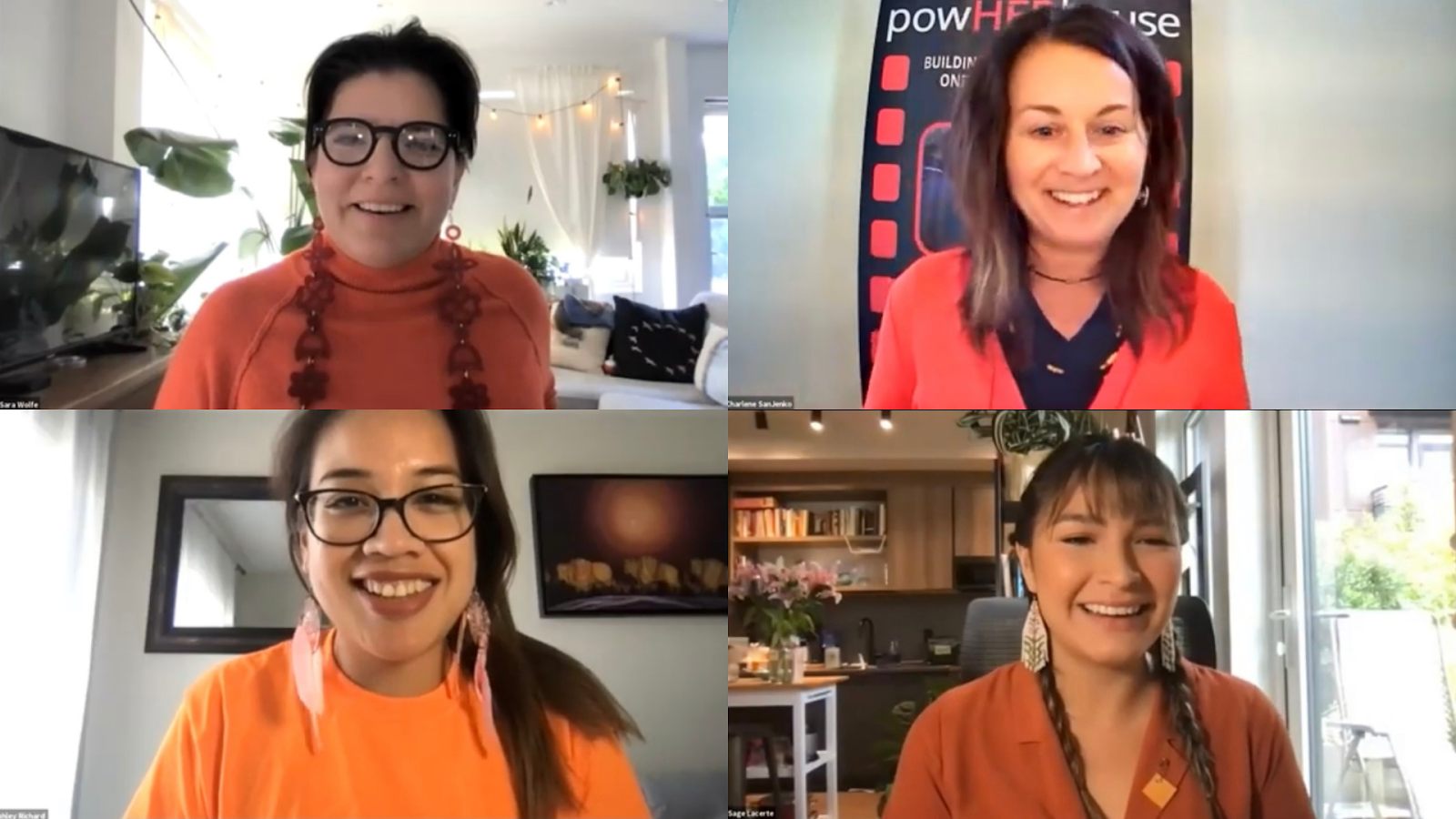 On September 29th, 2021, the Women Entrepreneurship Knowledge Hub (WEKH) Indigenous engagement team hosted their Quarter 2 Ecosystem Meeting: Impact Investing and Indigenous Women Entrepreneurs. The event explored the topic of impact investing and how organizations, and the investment ecosystem as a whole, can ensure that Indigenous women owned businesses are part of every impact investment conversation.
Organizer and host, Ashley Richard, Outreach and Partnership Development Lead Indigenous at WEKH, invited three thought provoking leaders to share their thoughts, insights, and experiences: Charlene SanJenko, Lead Impact Officer & Indigenous Impact Media Producer at PowHERhouse; Sara Wolfe, Director for the Indigenous Innovation Initiative, Grand Challenges Canada; and Sage Lacerte, Founder & CEO of the Sage Initiative.
We asked our speakers one consequential question, "How can we ensure Indigenous women entrepreneurs (IWEs) are part of every impact investment?"
Speakers were never short of words as they delved deep into their own experiences within the investment ecosystem, and ways in which mainstream investment models fail to serve the needs and consider the challenges of Indigenous women owned ventures.
"There is a disconnect between the philosophy and the practice. There's a lot of power asymmetry, and it's really relational power asymmetries going on in the private investment world," shared Sage Lacerte.
Deliberating over why current mainstream models aren't working for IWEs, the speakers highlighted that these models are largely based on colonial and western frameworks that are not in line with Indigenous worldviews and teachings. 
"Frameworks are not going to come and be birthed out of western models that we adapt and indigenize, we're going to have to dismantle them and then invest in how do we rebuild them, allowing Indigenous voices to start to rebuild those pieces." – Sara Wolfe
Speakers also emphasized that there is enough capital to go around. In 2020, the Global Impact Investing Network's flagship report found that there are $715 billion impact investing assets under management worldwide, solidifying the speaker's arguments that capital must be redirected towards Indigenous peoples. 
One of the primary challenges that was identified in WEKH's 2021 report, Mikwam Makwa Ikwe: A National Needs Analysis on Indigenous Women's Entrepreneurship, was that IWEs consistently lack access to capital.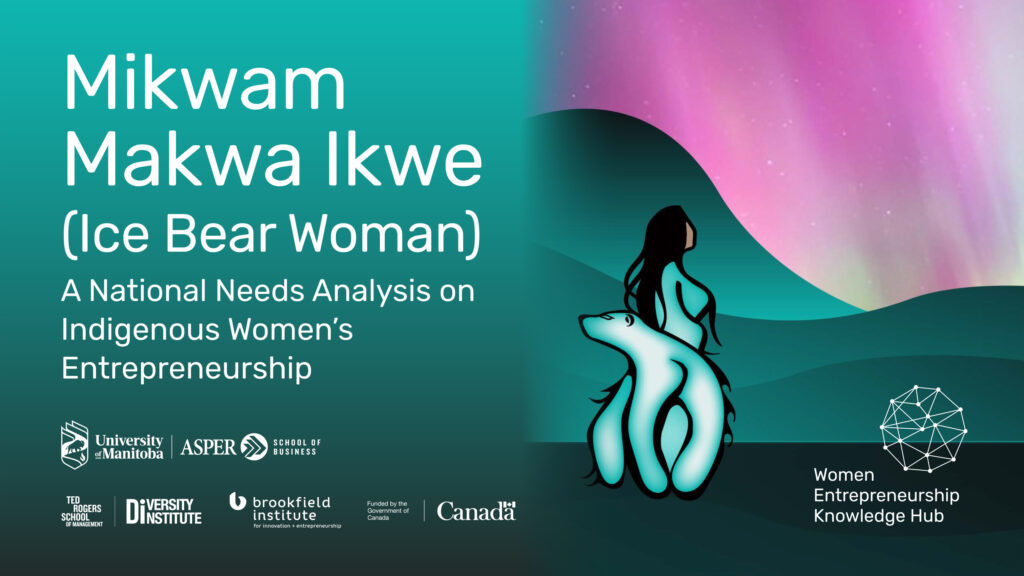 Access to capital and impact investment opportunities weren't the only key factors being discussed. Storytelling and impact media were also accredited as being a catalyst for the ecosystem to allow for more transformative and inclusive impact investing.
"My fear is that [if] impact investment continues to grow without Indigenous wisdom that it will lose its ability to focus and potentially to truly be the healing vehicle it could be," Charlene SanJenko. 
When Indigenous women are able to see themselves in the impact investment space they are more likely to engage in those opportunities. Check out WEKH's See It. Be It. Database that includes numerous profiles on Indigenous women entrepreneurs.