Connected in Colour: Diverse Women Entrepreneurs Meet Online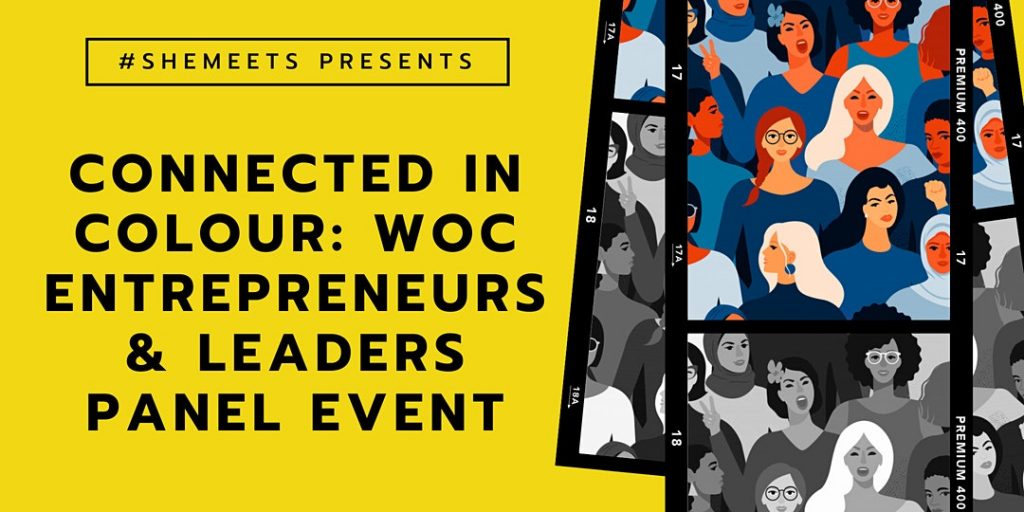 Research from the Women Entrepreneur Knowledge Hub (WEKH) has exposed the structural barriers facing women entrepreneurs and the ways in which these are amplified for women of colour, Black women and Indigenous women. In spite of these challenges these entrepreneurs are driving economic growth and social good in communities across the country and around the world.
Elise Ahenkorah is tackling these issues head on. An experienced entrepreneur and business leader, she has founded #shemeets to support the success of women of colour (WOC) and Indigenous women makers, artists, entrepreneurs and innovators through mentorship, workshops, community connections. On July 17, she organized the webinar Connected in Colour: WOC Entrepreneurs & Leaders Panel Event which attracted hundreds of registrants from across the country. WEKH was one of the cosponsors of the event.
Research by WEKH has shown that COVID has amplified structural inequality —leaving women, and especially women of colour, with little to no venture funding to build with. Women of colour, more likely to have small businesses or to be self-employed in sectors most disrupted by the pandemic, have been disproportionately affected by the outbreak of COVID19—burdened with mounting levels of unpaid work at home, and challenges accessing loans and government relief programs designed to help businesses stay afloat during the pandemic.
Elise moderated the panel and began by telling her story – noting that encouraging diversity in entrepreneurship is "more than a woman of colour issue—it's an economic issue." Supporting this endeavour can lead to an influx of $150 billion for Canada's economy.
Panelists discussed some of the hardest lessons they have come upon in their entrepreneurial journeys. For example, Huda Idrees, Founder & CEO, Dot Health, learned that "tech is not a meritocracy," a sentiment echoed by Sarah Juma, Co-Founder, Innovate Inclusion, who noted that because the "rules of entrepreneurship don't apply to everyone, we must create the supports that underrepresented entrepreneurs need to address those challenges."
Nicole Gomes, Chef, Chief Chicken Officer of Cluck n Cleaver, highlighted the importance of learning from mistakes and "recognizing that your plan is not going to be perfect, and it will change." Denise Williams, CEO, First Nations Technology Council, encouraged women of colour entrepreneurs to "really own your story" because ultimately, there is no true quantitative measure of success, it is just a matter of finding and overcoming new challenges. 
WEKH's Consultant, Francophone Strategy, Sabine Soumare, and founder of dBrief Consulting told her story and the ways she works to connect WOC entrepreneurs with the resources they need through workshops as well as initiatives like the WEKH/FWE Sharing Platform. She described how WEKH uses research to reveal barriers to women and how COVID is impacting them but also ways to overcome the challenges and support in the knowledge that women entrepreneurs are not alone in their journeys. Sabine also described some of the partnerships WEKH has in place to support WOC, Indigenous and Black women entrepreneurs.
Strength in the Collective
The exchange of expertise, support, and resources continues on the Sharing Platform we have produced in collaboration with the Forum for Women Entrepreneurs and built by SheEO. The guiding concept is simple: "Ask" for what you or your business needs, or "Give" what you can to support women entrepreneurs in Canada. Read our introduction to the platform and sign-up at sharing.wekh.ca.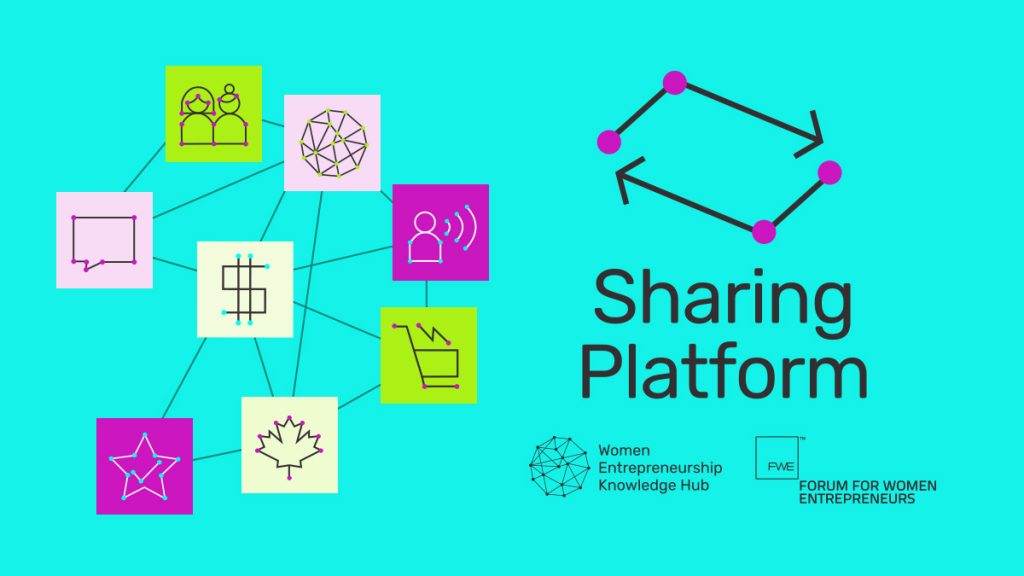 Stay Connected
Subscribe to the WEKH newsletter and follow us on Twitter to be among the first to know about terrific events and valuable research coming soon.