Demystifying Incorporation for Women Entrepreneurs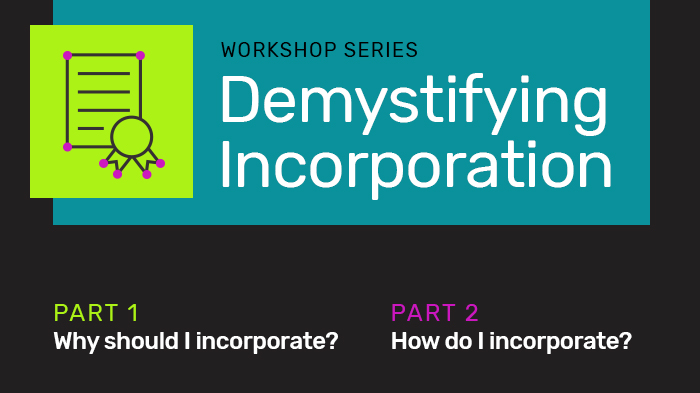 Should I incorporate my business?
That's a question every woman entrepreneur should consider. A business structure has significant and far-reaching implications including how staff are employed, how taxes are paid, how profits are distributed, how an entrepreneur's assets can be protected, and what growth strategies can be pursued.
Incorporation can uncover new opportunities and financing pathways for women entrepreneurs, and help close the entrepreneurship gap in Canada. Some federal financing programs, for instance, are only available to incorporated businesses. However, our research points out that women-led businesses are less likely to be incorporated than those led by men—effectively limiting their potential and access to many programs. Among self-employed Canadians, 66% of women are unincorporated while only 46.2% of self-employed men are unincorporated.
Women entrepreneurs leading unincorporated businesses often have to put personal assets at risk to finance their businesses, unlike those operating incorporated firms. This is especially concerning when paired with the disproportionate impact of COVID-19 on women entrepreneurs.
Misconceptions about incorporation—that it is too costly, too time-consuming, and too complex—push entrepreneurs away from considering a business structure that may be right for them. This month, we hosted experts in law, accounting, finance, and government for a two-part workshop series that explored the why and how of incorporation for women entrepreneurs and the organizations who support them in partnership with CPA Canada,  Business Development Bank of Canada (BDC), McCarthy Tétrault, and Corporations Canada.

Shannon Pestun, Senior Adviser, Financing and Business Services, WEKH, moderated insightful discussions with Yasmine Chaouni (Corporations Canada, Manager, Examination), Laura Didyk (Vice President and National Lead Women Entrepreneurs, BDC), Stefanie Ricchio (Founder of The Modern Accountant, CPA, CGA), Martin Lacelle (Corporations Canada, Project Officer, Information and Services Unit), and Aliya Ramji (Partner, McCarthy Tétrault, and co-founder of MT>Ventures).
"Why should I incorporate?"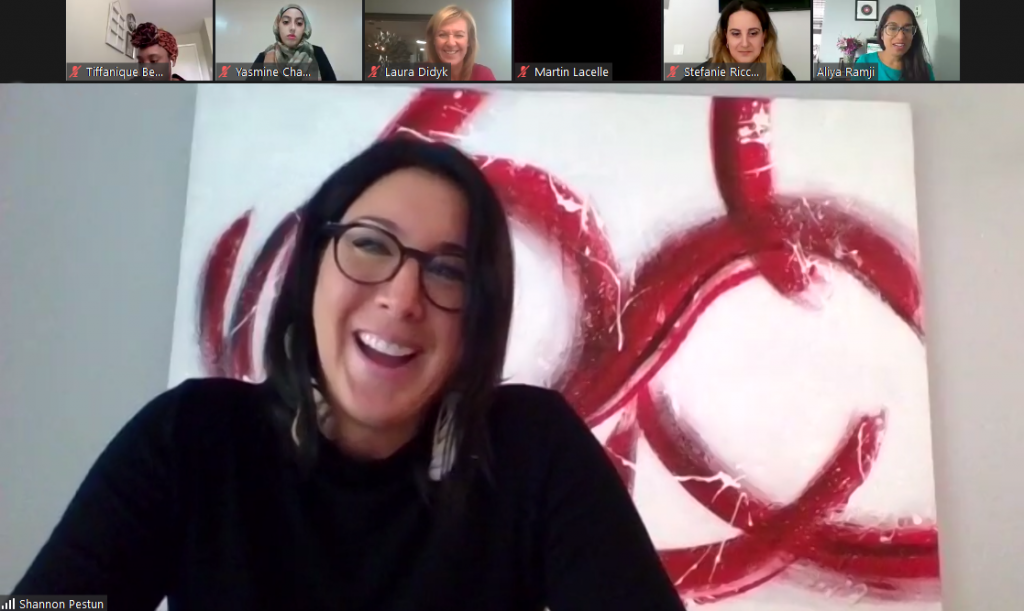 Women entrepreneurs establishing a business for the first time may find it difficult to understand the benefits of incorporation. Laura Didyk explains that it is important to consider your business goals. "If you want to grow your business and if you want to hire people, and attract investment or debt, then a corporation is by far the preferable structure. The advantages often outweigh the cost," Didyk explained. By incorporating one's business, for instance, an entrepreneur can issue shares to investors to raise private investment.
Yasmine Chaouni echoed this point, noting that businesses can unlock similar benefits when incorporating federally versus provincially. However, if a business plans to operate nationally or internationally, federal incorporation can be a better route by offering entrepreneurs the ability to use a business name across Canada or set-up headquarters anywhere in the country.
Women entrepreneurs may also protect their personal assets through incorporation. Aliya Ramji and Stefanie Ricchio underlined how incorporation can allow entrepreneurs to shield themselves from potential legal issues, and unlock flexibility in reporting income or losses for tax purposes.
Panelists stressed that women entrepreneurs stand to access significant benefits if their business is suitable for incorporation by considering this option. "Make sure you are talking to other people, and network, and learn from people who have incorporated and who haven't incorporated to see what they're doing and why they chose to do it that way," Ramji suggested. The WEKH/FWE: Sharing Platform is one way to personally reach-out to women entrepreneurs who may have first-hand experience with incorporation.
Watch the replay of our webinar "Demystifying Incorporation: Part 1 – Why should I incorporate?" to hear more from our expert panel.
"How do I incorporate?"
Yasmine Chaouni stressed that incorporation does not need to be expensive or complicated. In fact, businesses can incorporate federally in Canada for as little as $200 in under 20 minutes.
The second part of our series featured a step-by-step walkthrough of the federal incorporation process led by Martin Lacelle of Corporations Canada, and a Q&A with our expert panel members. The walkthrough took participants through a mock incorporation and delved into legal and tax considerations for naming your business, designating your directors, and defining your business activities.
Watch "Demystifying Incorporation: Part 2 – How do I incorporate?" to follow along.
Learn More
The Women Entrepreneurship Knowledge Hub is preparing a guide to incorporation for women entrepreneurs with resources highlighted in the "Demystifying Incorporation" workshop series and curated by our expert panelists. Sign-up for our newsletter to be notified once it is published. Stay tuned for an incorporation workshop in French in the coming weeks.
You can also learn more about the federal incorporation process by joining Corporations Canada for one of their Client Engagement Sessions on November 5th or on November 10th or visiting the Corporations Canada website. Please contact Hebba Antar at hebba.antar@canada.ca for more information.