First-Look: The State of Women's Entrepreneurship in Canada 2021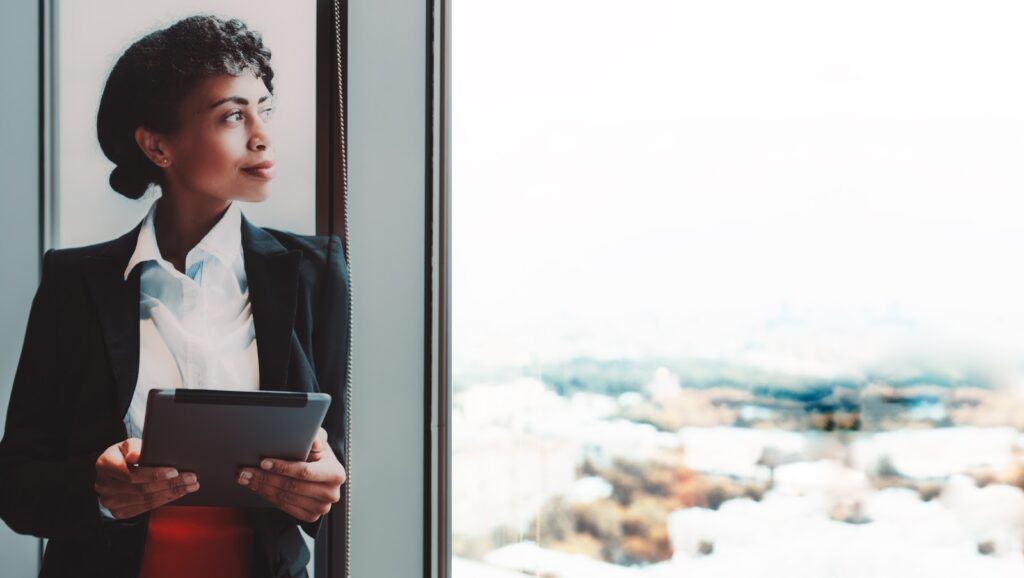 What challenges continue to face the women's entrepreneurship ecosystem? Where has progress been made? And what else needs to be done?
We began to answer these questions at the final session of the 2021 Women Entrepreneurship Conference, presented by the Women Entrepreneurship Knowledge Hub (WEKH) and the Women's Enterprise Organization of Canada (WEOC) with a first look at WEKH's annual report, The State of Women's Entrepreneurship 2021.
WEKH's Academic Director, Wendy Cukier, presented highlights from the report that show how the structural characteristics of women's entrepreneurship have exacerbated the impacts of the COVID-19 pandemic on women entrepreneurs. Previous research has shown that women are less likely to incorporate and are only 16% of majority-owned SMEs (about 114,000) while they are 37% of self employed Canadians (more than 1 million). They tend to be newer, smaller and underfinanced without employees. They are more likely to be in services rather than tech, and in sectors particularly hard hit by the pandemic. These factors coupled with the crushing burden of unpaid work, like child care and elder care, have resulted in devastating effects, from significant losses of revenue to business closures. Black and racialized women, Indigenous women, women living with disabilities and others from marginalized communities face even more challenges.
But it's not all bad news. The report explores success stories of both high-growth women entrepreneurs, termed "unicorns" and "soonicorns." It also examines how the pandemic has fuelled innovations and growth for some by drawing on WEKH's new See it. Be It. Database featuring more than 1,000 award-winning women entrepreneurs. Cukier noted that Canada's unique "whole of government" approach in the Women Entrepreneurship Strategy (WES) not only dedicates resources to women but also commits to applying a gender and diversity lens across the innovation ecosystem. This presents opportunities to drive inclusion for both the public and private sector by examining policies and processes not just in human resources but through the value chain, from procurement to product design, all the way to outreach and marketing. This year's report pays particular attention to the need to measure and assess investments in women's entrepreneurship compared to other investments which may be higher return, but also carry a higher risk.
"What we're trying to do is not just use traditional measures … but also to start to unpack some of the systemic barriers that are actually built into what we count and what we don't count," Cukier explained.
An Ecosystem Approach to Building Back Better
Shannon Peston, Senior Adviser, Business and Finance at WEKH, led a thought-provoking discussion with trailblazing panelists who shared how research can be leveraged to inform practice.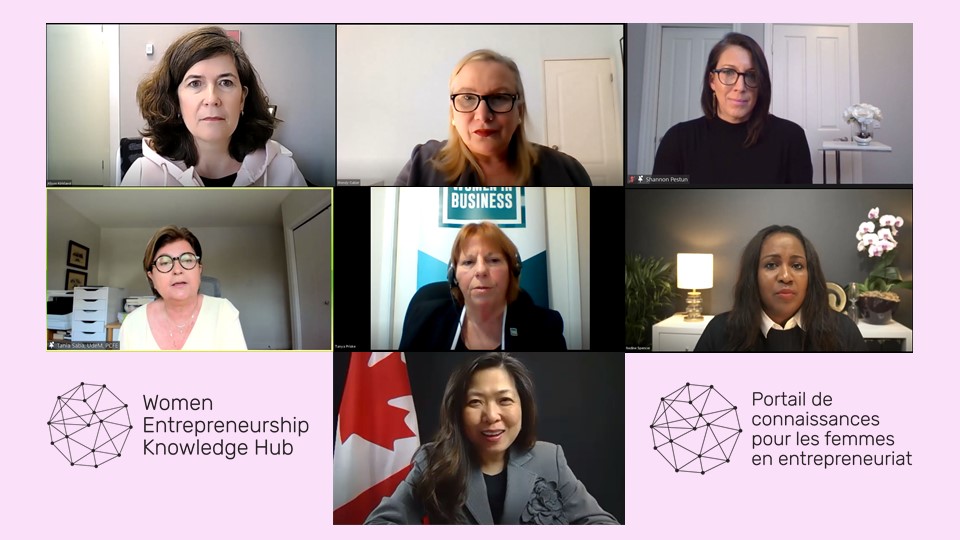 Nadine Spencer, CEO of BrandEQ and President of the Black Business Professional Association, discussed how research has shown Black women entrepreneurs are more likely to be affected by the COVID-19 pandemic, and less likely to access supports designed to support small businesses and entrepreneurs during this time. Spencer noted that there is a pressing need to continue to celebrate the resilience and successes of Black women entrepreneurs, and advocate for their needs. She reiterated the importance of access to financing and customized supports like the BBPA's Boss Women Entrepreneurship Program and the Rise Up Pitch Competition, informed by data that speaks to the experiences of Black women entrepreneurs.
"Without data, we are not able to find solutions to the challenges our entrepreneurs are facing," Spencer explained.
Tania Saba, BMO Chair in Diversity and Governance Professor, Université de Montréal, shared her research on women entrepreneurs in Quebec which reinforced the deep costs of COVID-19 on women entrepreneurs. At the same time, the pandemic also created opportunities by accelerating digitization and encouraging further collaboration within the ecosystem, Saba noted. She stressed the importance of including small and medium-sized enterprises and entrepreneurs in the skills agenda going forward and continuing to challenge stereotypical conceptions of entrepreneurship which exclude women with initiative like the See It. Be It. Database.
"This database can be used as a pool to challenge stereotypes, to disprove the absence of women from certain sectors, to express more clearly the paths, the successes, but also the barriers that they encounter. These are data banks for the media, for interviewing more women entrepreneurs in various sectors, and also for greater visibility so that they can be consulted by the government for programs, and to avoid some blindspots," Saba said.
Tanya Priske, Executive Director of the Centre for Women In Business, described how she has leveraged data to identify gaps and both support high-tech, high-growth women entrepreneurs as well as those from newcomer, and racialized, immigrant communities. "It is really about further building the networks and making sure every woman in our region knows that there is someone there to support them," Priske explained. Looking across the ecosystem, she explained that greater access to small, micro-grants would make a big difference for diverse women entrepreneurs who need a small boost. It is also key to encourage large businesses to buy locally and support diverse women entrepreneurs through procurement, Priske suggested.
The discussion underlined that there is no single solution to the complex issues facing women entrepreneurs, but that an array of targeted interventions are needed. Shannon Pestun summed up the conversation well: "Women are not a homogenous group, and we need to take an intersectional lens going forward."
The Honorable Mary Ng, Minister of Small Business, Export Promotion and International Trade, closed the program with the federal government's commitment to a feminist recovery from the COVID-19 pandemic. Minister Ng reiterated that despite the enormous challenges introduced and exacerbated by the COVID-19 pandemic, we do have a real opportunity to build back better. She shared the government's commitment to making childcare more accessible across Canada, and making inclusive investments that help women-led businesses grow.
"The Women Entrepreneurship Knowledge Hub is a pivotal part in helping us understand the information and the data. The Knowledge Hub is connecting diverse ecosystems across the country," explained Minister Ng. "With partners like WEKH, I know we are going to continue to support and promote diverse participation in our economy, for the benefit of everyone."
Watch the session on-demand to hear more about the research, from our panelists, and from Minister Ng.
Connect with WEKH
We invite you to visit wekhconference.ca to find recordings of each session of the 2021 Women Entrepreneurship Conference.
Follow WEKH on Twitter, LinkedIn, Facebook, Instagram and YouTube—and subscribe to our newsletter—for the latest insights, updates and opportunities for the women's entrepreneurship ecosystem.