New Research Shows Women-owned Businesses Gaining Ground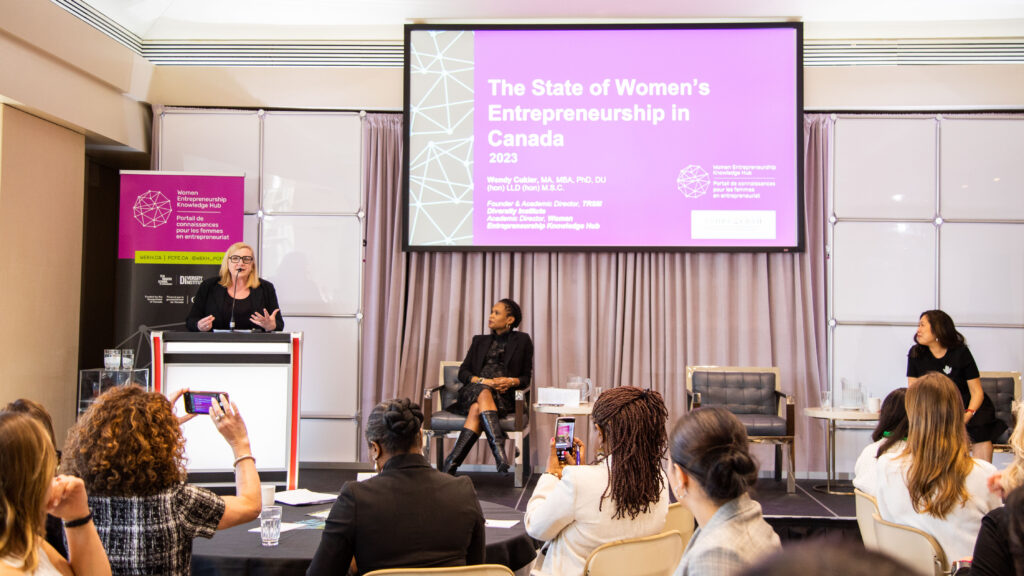 Toronto, ON, March 20, 2023: Today the Women Entrepreneurship Knowledge Hub (WEKH) released the State of Women's Entrepreneurship (SOWE) in Canada 2023 Research Preview which shows that despite the devastating impacts of the COVID-19 pandemic there is cause to be optimistic. Women-owned businesses are a growing proportion of businesses. Averaging the quarterly Canadian Survey on Business Conditions reports, WEKH researchers estimate that 18% of businesses, including small, medium and large businesses, are majority owned by women in Canada (SMEs account for 99.8% of these).
Previous research showed that 16.8% of SMEs in 2020 were majority women-owned, an increase from 15.6% in 2017. Another study indicated that the gap between women and men in terms of entrepreneurial intent is narrowing.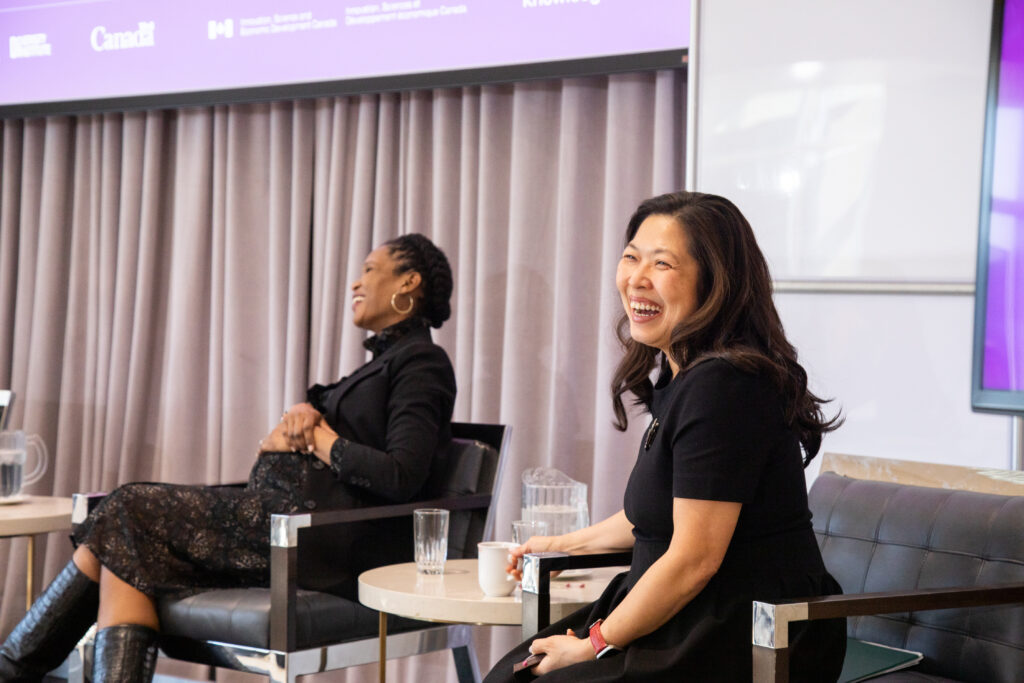 WEKH's SOWE annual report preview was launched in Toronto and online with the Honourable Mary Ng, Minister of International Trade, Export Promotion, Small Business and Economic Development in attendance. Wendy Cukier, the report's lead researcher and founder of the Diversity Institute at the Ted Rogers School of Management, said, "despite the challenges, many women entrepreneurs adapted and pivoted to survive the COVID-19 pandemic. Not only have they narrowed the gap with men entrepreneurs in terms of representation, but also innovation and export. These are significant and optimistic changes. And while we need more data, I am particularly encouraged that the gap in terms of entrepreneurial aspirations is also decreasing."
The report also highlighted the promise of new financing, procurement, export and support opportunities thanks in part to Canada's world-leading whole of government Women Entrepreneurship Strategy (WES), which supports WEKH.
But there are still opportunities for improvement; for example, the report highlights the need for continued innovation. The pandemic disproportionately affected women entrepreneurs overall, and the overall proportion of Indigenous and diverse women entrepreneurs with intersecting identities declined between 2017 and 2020, while the proportion of women entrepreneurs living with a disability increased over the same period.
Nadine Spencer, CEO of the Black Business and Professional Association and a WEKH partner organization said, "over the last few years, and thanks in part to the research of WEKH which identifies what programs work well to support women entrepreneurs, there's been tremendous efforts from government, financial institutions and from other stakeholders in the entrepreneurship ecosystem to introduce programs and policies to help with the pandemic recovery. The Black Entrepreneurship Strategy is one example that I see is starting to yield results, but we must continue to take an intersectional lens when developing policy and support programs if we want Black, racialized, Indigenous and other populations of women entrepreneurs to succeed at the same rate."
More than one-half of entrepreneurs start with less than $5,000 in funding, and yet it is hard to access small grants and loans particularly for women over the age of 30. The report notes that this year more than 1,700 Black women entrepreneurs applied for the Rise Up Competition, a chance for eight of them to access $10,000 in funding. "We need innovative programs to support women and new ways of thinking about these investments," said Cukier. "People think nothing of investing in high-risk technology ventures with failure rates exceeding 90% but it's hard for women to get even $1,000 to get their business started. We are undertaking research to help us better understand the impact of small investments on community economic development, sustainability and inclusion."
Other report highlights:
The gap between men and women in reported total early-stage activity (TEA), which measures intent, increased from 65% of the men-established businesses rate in 2021 to 81% of the men-established businesses rate in 2022.
The gender innovation gap has narrowed: women show the same rate of goods and services innovation as men at 14.5%.
Majority women-owned SMEs are significantly more likely to implement marketing innovations than men-owned SMEs, at 26.1% vs 9.8%, respectively.
One-half of early-stage and one-third of established women entrepreneurs in Canada increased their use of digital technologies to adapt to the COVID-19 pandemic.
Indigenous women, Black women and other racialized women face significant barriers.
Statistics Canada data on the ownership characteristics of SMEs owned by immigrants indicates that in the South Asian, Black and Chinese communities, women make up a higher proportion of entrepreneurs than in the general population.
The State of Women's Entrepreneurship (SOWE) annually synthesizes new research on women entrepreneurship in Canada to inform policy and practice. Previous WEKH research has documented systemic challenges for women entrepreneurs generally, and especially for Indigenous women, racialized women and women with disabilities. The SOWE 2021 report and SOWE 2022 report each examined the devastating impact of the COVID-19 pandemic, as well as the innovation it fostered.
Photo credit: Monica Healy/For The Canadian Press Images