Looking Forward: Women's Mental Health & The Future of Work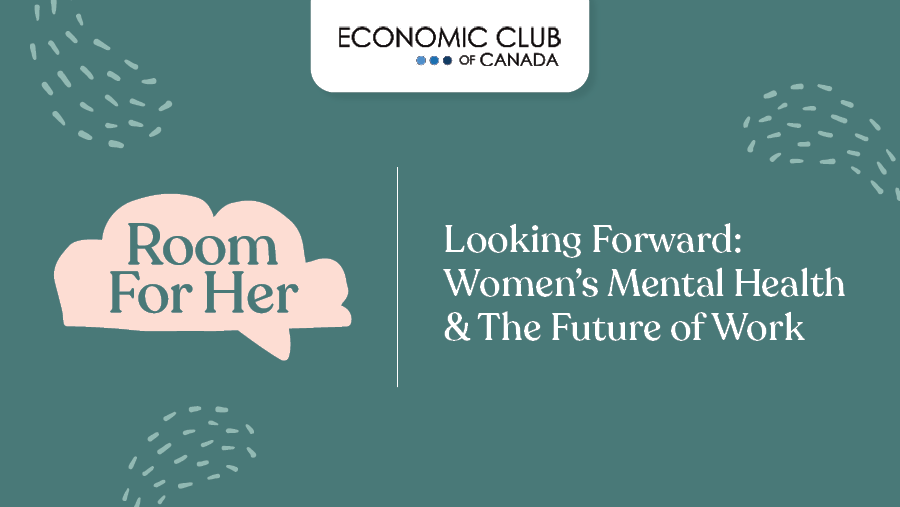 Supporting the mental health and wellbeing of women entrepreneurs is a key component of the rebuilding, healing, and growth of Canada's economy in a post-pandemic world.
A candid discussion featuring experts on women's entrepreneurship and mental health convened by the Economic Club of Canada highlighted the range and depth of mental health challenges faced by diverse women entrepreneurs, particularly in the shadow of the COVID-19 pandemic. The panel was presented in partnership with Room for Her, an innovative women's mental health initiative created by Green Shield Association, and moderated by Komal Minhas, Founder & CEO, Karseva Company.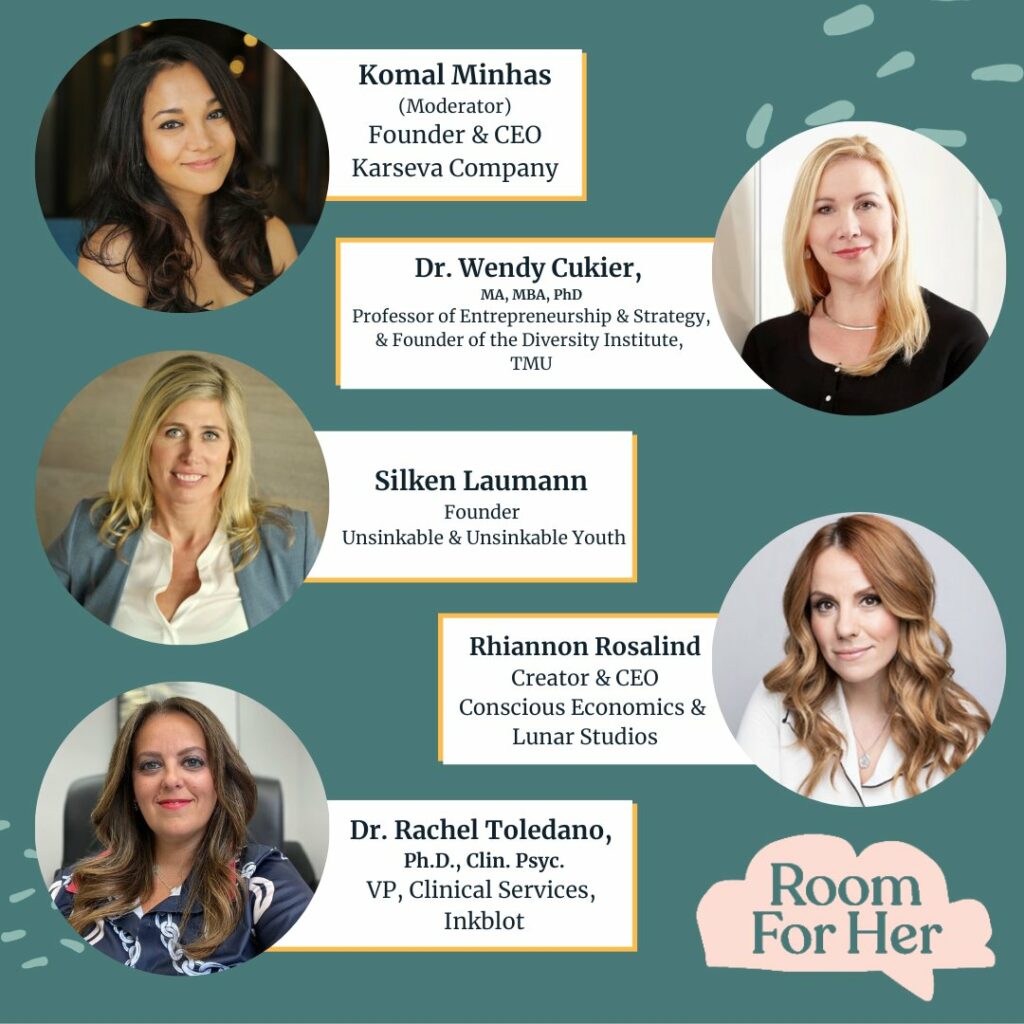 Dr. Cukier, Founder and Academic Director of the Diversity Institute and the Women Entrepreneurship Knowledge Hub (WEKH), spoke about the disproportionate impacts the COVID-19 pandemic had on women entrepreneurs, many of whom were concentrated in the hardest hit industries and sectors. All of the factors that have created inequality across Canada were amplified during the COVID pandemic, Dr. Cukier noted, so those who were already marginalized faced even greater challenges.
"We know that Indigenous peoples, racialized peoples, persons with disabilities, and other equity-deserving groups were more affected than others," Dr. Cukier said.
For instance, a survey led by the Black Business and Professional Association (BBPA) compared the experiences of BBPA members and those of the Canadian Federation of Independent Business (CFIB). On every metric, the negative impacts of the pandemic were twice as high for Black entrepreneurs generally.

The toll that the pandemic has taken on the mental health of diverse women entrepreneurs has been devastating. One respondent in another survey felt that they weren't doing anything right during this period as their business struggled and they were forced to lay-off staff.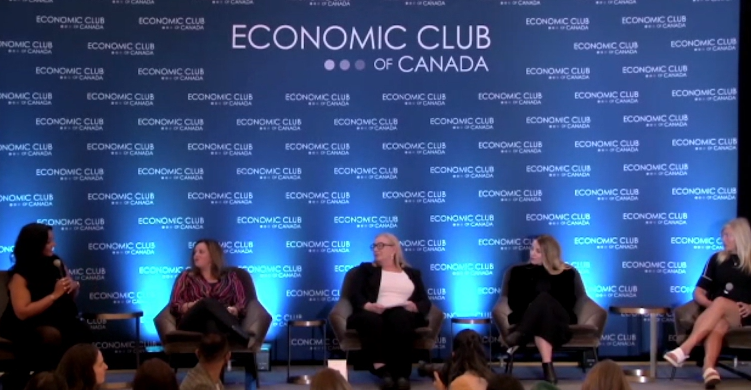 For Komal Minhas, the research underlines and validates the lived experiences of women entrepreneurs. "While we hear it as data, it's actually what we've gone through," Minhas said.
Silken Laumann, an Olympic medalist, speaker, author and founder of Unsinkable, shared their story of transitioning from a high-performance athlete to a mother and entrepreneur, and the mental health challenges they faced during this time while trying to balance the two. For Laumann, it was important to learn how to say "no" and recognize that good enough is often enough.
"If you want to be happy and healthy, you have to let go of that incredibly destructive word: 'Perfect'," Laumann explained.
Dr. Rachel Toledano, Vice President of Clinical Services at Inkblot Therapy, noted that perfectionism chips away, slowly but surely, at our self-confidence, self-esteem, and sense of self-worth―contributing to the imposter syndrome that many women entrepreneurs struggle with. Dr. Toledano explained that we are all affected by our conditioning, which can be shaped by our social, cultural, and religious upbringings. Women in particular have been conditioned to constantly question if we are good enough.
That imposter syndrome is in our heads, Dr. Toledano explained, and something we can push back on. They explained that it is helpful to recognize that there will be hard times, but that that is not how you have to define yourself. "The real power of women comes from deciding that we're going to write our own story," Dr. Toledano said.
At 26 years-old, Rhiannon Rosalind became the CEO of the Economic Club of Canada. Two weeks later, Rosalind had their first child. In addition to the challenges of filling the role of CEO as a young woman, Rosalind continued to hold the pressure of doing it all, all at once. In 2017, she burned out, later realizing that she had not addressed her childhood traumas and was using work and alcohol to cover it up.
Now Creator and CEO of Conscious Economics and Lunar Studios, Rosalind warns against the constant pressure to do more and make more. "Progress at all costs at the expense of people and the planet isn't working anymore. And it won't work," Rosalind said.
Learn more
BDC has compiled a nation-wide list of resources designed to support the mental health and wellbeing of entrepreneurs and the general population.
If you need help right now, text WELLNESS to 741741 to chat with a volunteer crisis responder 24/7 at no-cost in English or French as part of Health Canada's Wellness Together Canada service. You can also call 1-866-585-0445 if you would prefer to talk to someone.
If you would like to stay up-to-date on research, events, and initiatives from WEKH, we invite you to subscribe to our newsletter, and follow us on Twitter, LinkedIn, Instagram, and Facebook.