A WE-Hub Success Story: Dr. Bhairavi Shankar's IndusSpace
"As Canadians, the goal is to highlight what our contributions are to space exploration, and through our programming, help people meet others in the Canadian space sector."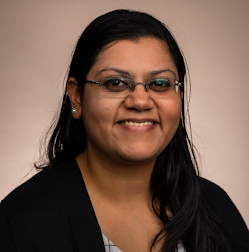 This is the goal of IndusSpace, a Mississauga-based company that creates space science-themed educational materials for youth. IndusSpace was founded in 2018 by planetary scientist, Dr. Bhairavi Shankar. A year later, Bhairavi expanded her business as a participant of the Women's Entrepreneurship Hub (WE-Hub).
WE-Hub is an entrepreneurship training program that has supported over 200 women in starting and growing their own businesses since 2018. The program offers training focused in finance, marketing, funding and business planning. Participants also gain access to long-term one-on-one business mentorship, market testing opportunities, and wrap-around supports such as childminding, language and settlement supports, and referrals. These supports are provided free of charge to participants through funding from the Ministry of Children, Community and Social Services and are delivered by WEKH partner organizations, the Diversity Institute at Ryerson University and Scadding Court Community Centre, as part of the Diversity Institute's mandate to support diverse entrepreneurs across all sectors of the economy.
IndusSpace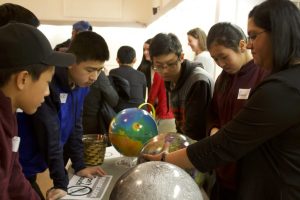 "Space is a part of our daily lives and is comprised of diverse roles, groups and responsibilities. You do not have to be an astronaut in order to be in the space sector."
Bhairavi started IndusSpace because she felt there was a disconnect in the general public's knowledge of space. She realized there was not a lot of access to resources and information regarding space science for youth living outside of Toronto and that places like the Science Centre were too far for many youth to access, even in her community in Mississauga. Bhairavi started IndusSpace with the aim of bringing space content to youth in a way that is accessible and fun.
Bhairavi found WE-Hub while her business was in its early stages and was interested in the program because it was women-specific. WE-Hub supported bringing her vision to life and tackling business aspects she was struggling with including accounting, branding, and creating a business plan. Through the program, she was also able to build a network and learn from many other women with similar experiences to her own. Today, Bhairavi continues to access multiple resources and support opportunities that WE-Hub offers graduates, including Ryerson's Law and Business Clinic, of which she became a client.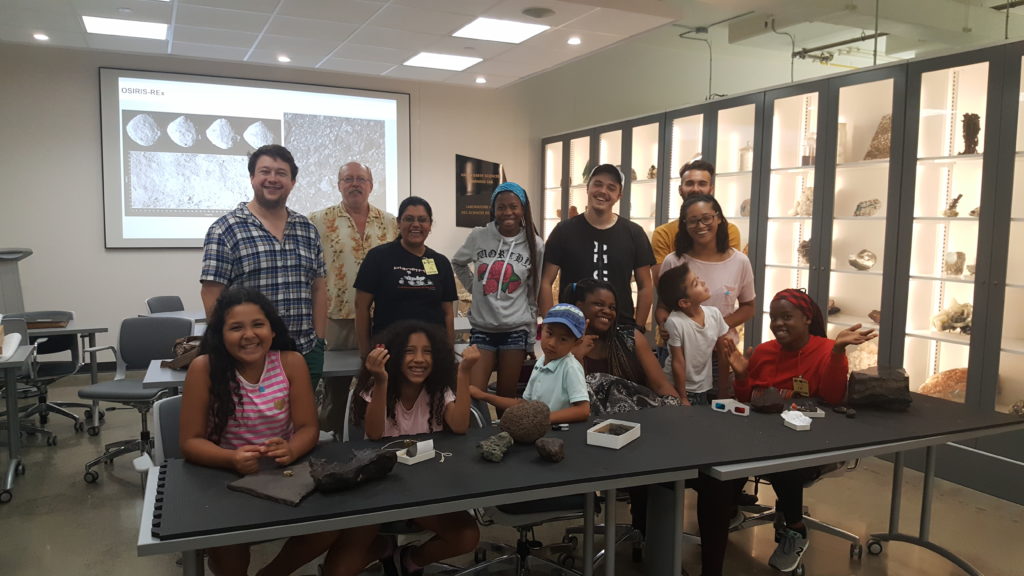 Throughout the pandemic Bhairavi has had to make huge changes to her business. Over the course of a few weeks she was forced to move all her in-person courses to virtual formats, while working with youth online brought about challenges with security, virtual code of conduct and Zoom fatigue. Over time she was able to overcome these obstacles and use the virtual format to her advantage including the development of a successful 10-week virtual program, summer program, and Hackathon. The online platform has been a huge success has allowed her to more than double her class capacity while also receiving a positive response from students. Over the last few months Bhairavi also received funding to test products, hire more staff and further expand IndusSpace.
Looking For More Information?
Visit WE-Hub online to learn more about the opportunities and resources the program offers. 
To learn more about Dr. Bhairavi Shankar and IndusSpace, visit her Website, Facebook and Twitter.
Join the Sharing Platform produced by WEKH in collaboration with the Forum for Women Entrepreneurs to easily connect with women entrepreneurs and support organizations across the country. Learn about how to get started.
Author: Jessica Ayoub Jessica is delighted to be working with the Diversity Institute as a WE-Hub Project Associate. Jessica is passionate about working with women of diverse and marginalized backgrounds and hopes to continue her career in the field of Social Work and policy.